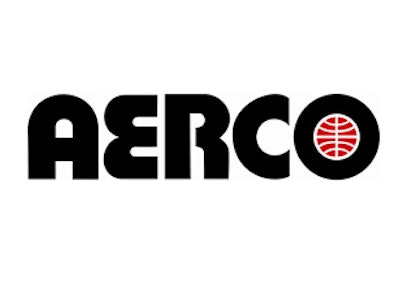 BLAUVELT, NY – AERCO International, the originator of modulating condensing technology for commercial applications, introduces the OnAER Remote Monitoring Service, which continuously monitors systems and immediately alerts customers and reps via email to a fault occurrence or decline in equipment performance. Designed to provide a low-cost, proactive approach to system management and maintenance, OnAER reduces energy waste, increases productivity and efficiency, and prevents lost revenue caused by unexpected downtime. The OnAER Remote Monitoring Service uses state-of-the-art computer tracking to monitor, record, and analyze AERCO boiler systems. Problems in systems are pinpointed in real-time allowing for quick resolution and preventing lost revenue due to undetected faults. Early detection and alerts sent by the system can help avoid lengthy and expensive service interruption. The productivity and efficiency of service personnel is increased as they can arrive equipped with information about the fault. If non-critical problems are detected, customers have the opportunity to schedule service at their convenience to minimize disruptions. In addition to the comprehensive email alerts notifying customers and reps of issues or faults, OnAER also provides monthly reports generated from the data captured from the system. These reports allow customers to track performance trends, maintain reliability, reduce the cost of ownership and identify opportunities to increase efficiency.
OnAER monitors three types of data:
Heartbeat Data - Run Cycles, Temp Control, Exhaust Temp, O2 on boilers, and Flame Strength)
Set-up Data/Set-up Configuration Data – Setpoint, Operating Modes, and Safety Limits
Event Data – Warnings and Faults
The OnAER Remote Monitoring Service is available over secure and authorized Ethernet connections and data can only travel outbound, eliminating any security risks. The OnAER service also does not require static IP addresses or changes to firewalls.
For more information, please visit www.aerco.com.