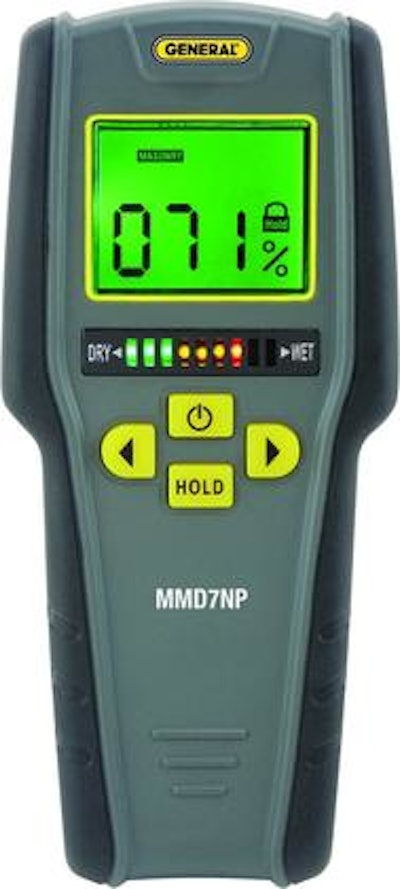 Ideal for Woodworking, Building & Construction, Flooring Applications
New York, NY - The new Non-Penetrating LCD Moisture Meter with Tricolor Bar Graph (MMD7NP) from General Tools & Instruments offers professionals, DIYers and hobbyists a powerful instrument at a best in class value. The MMD7NP is ideal for measuring the moisture content of wood, and even differentiates between hardwood and softwood. This is helpful for selecting dry timber at the lumberyard as well as checking the moisture level of wood in the workshop or in the field. The MMD7NP can also be used for measuring the moisture content of drywall, masonry or concrete; detecting moisture below the surface of carpets and subflooring; and locating water leaks above ceilings, below floors or behind walls. It has a maximum sensing depth of 3/4 in. (20mm). As a pinless model, the instrument acquires readings via a non-invasive method, which means it will not mar wood or other materials, a paramount concern when trying to detect moisture under a finished surface.
For more information, please visit www.generaltools.com.