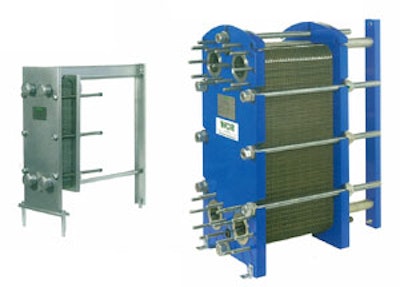 The WCR Heat Transfer Verification Survey (HTVS) is a predictive service program for plate heat exchangers that optimizes uptime and performance while reducing longterm
maintenance costs and increasing service life. Nobody knows heat exchangers better than we do, and this value-driven program puts our experience, expertise, and advanced diagnostics to work for you. Our HTVS program protects your investment and ensures that you always get the best heat recovery and ROI from your equipment. The HTVS is different from regular or routine maintenance programs because it takes guessing out of the equation. Your plates get cleaned and your heat exchanger gets serviced only when needed— eliminating unnecessary downtime and costs. It's the smart way to keep your operations running as efficiently and effectively as they should, and it's all taken care of by our experts. Detailed reports give you what you need to make informed decisions.
For more information, please visit www.wcr-regasketing.com.