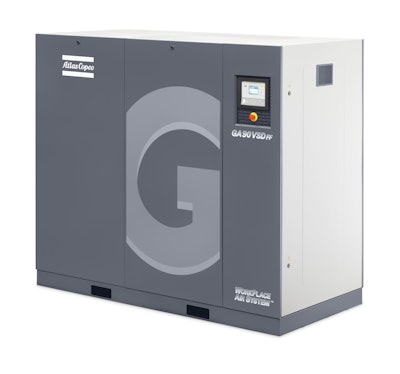 Atlas Copco Compressors Next Generation GA Range (40-125 HP)
Stockholm, Sweden - With free air delivery, low-energy requirements and low element outlet temperatures surrounded by a cool, maintenance-free canopy, Atlas Copco's new 40-125 horsepower GA oil-injected screw compressors provide excellent performance, sustainability, efficiency and reliability. The range includes three options: the GA 37-90 VSD (50 to 125 hp) delivers an average 35 percent energy savings; the GA 30+-75+ (40 to 100 hp) provides industry-leading efficiency and best-in-class Free Air Delivery (FAD); and the GA 37-90 (50 to 125 hp).
For more information, please visit http://www.atlascopco.com/drivenbyefficiencyus/.