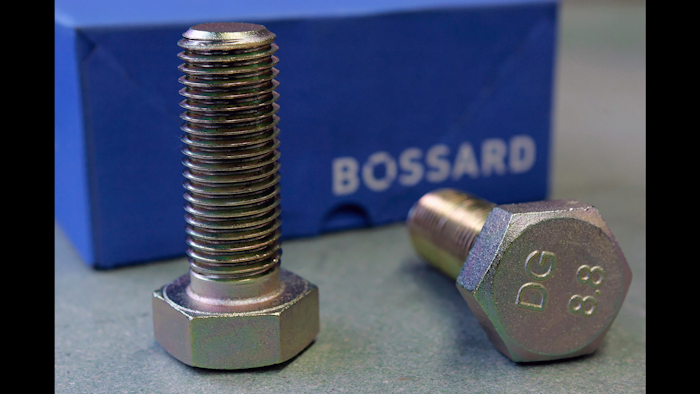 Zug, Switzerland-based fastener distributor Bossard — No. 23 on Industrial Distribution's Big 50 List — reported its 2017 full year sales figures on Thursday, which showed considerable improvement in the U.S.
Bossard posted full year 2017 total sales of $805.7 million, up 13.1 percent year-over-year (YoY). In local currency, sales increased 12.2 percent. The group's total Q4 sales of $201.4 million grew 10.3 percent.
By region:
In the U.S., 2017 sales of $225.8 million grew 18.4 percent YoY, and up the same amount in local currency. Q4 sales grew 2.1 percent. Bossard noted the contribution from its 2016 Q4 acquisition of Canton, MA-based Arnold Industries.
 
Europe sales of $445.9 million grew 10.8 percent (9.3 percent local). In Q4, Europe sales 16.1 percent. Q4 sales grew 16.1 percent.
 
Asia sales of $124 million grew 12.8 percent (12.3 percent local). Q4 sales grew 6.3 percent..