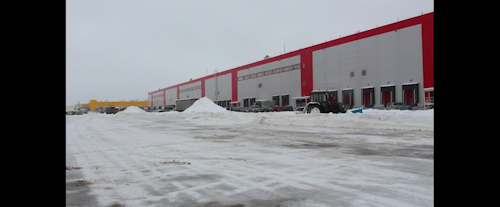 The northeast U.S. was hit by a nor'easter earlier this week that left millions of residents without power and resulted in 10 reported deaths across the region, though the largest population centers along the coast were spared the worst of the worst.
Much of New York State, eastern Pennslyvania, Vermont, New Hampshire, Maine and western Massachusetts were slammed with between 12 and 36 inches of snow. However, New York City and Boston each received less than eight inches despite forecasts for more than a foot.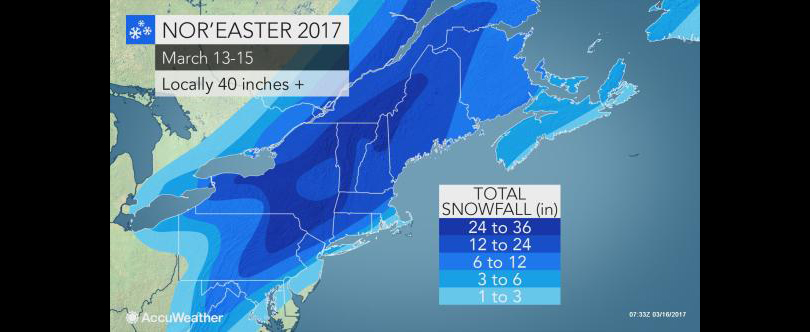 Large snowstorms like these can wreak havoc on distributor's logistics operations due to closures or severe slowdowns of highways. Such was the case at Liverpool, NY-based industrial distributor JGB Enterprises — No. 50 on Industrial Distribution's Big 50 List. JGB is located just outside of Syracuse, which received 21.6 inches of snow.
"Our ability to handle snow is very good. Normally we can handle 20-30 inches OK, but they (local officials) banned trucks and travelers off the freeway, and it took our ability to move freight away," JGB executive vice president Steve Starrantino told me Wednesday. "That undermined our ability to get product in and out."
Starrantio said JGB was still able to perform all its other regular in-house operations during the heavy snow Tuesday and Wednesday and its aftermath, and the company expected to be back to regular shipping/receiving operations Thursday morning.
I was at Grianger Show in Orlando, FL Sunday-Monday and was supposed to visit JGB in Syracuse Tuesday afternoon, but my flight ended up being cancelled, just one of about 8,800 U.S. flights between Monday and Wednesday. Thankfully I was able to get back home to Madison, WI Tuesday without any hassle from the airline. It makes me wonder how many of the estimated 12,500 Grainger Show attendees returning to the northeast afterward had to adjust their travel plans.
Washington D.C. received only three inches compared to a forecasted eight, but at metro city Alexandria, fastener distributor Paradiigm was "completely shut down" Tuesday due to logistics issues at other locations. Paradiigm serves essentially the entire U.S. east coast from upstate New York to southern Florida.
"We had no in-bound or out-bound movement from the warehouse located in Jessup, MD, and work came to a halt," Paradiigm president Nihar Sinha told me Wednesday afternoon. "It's a ripple effect and our full container shipments waiting on the ports of New Jersey are seeing delayed delivery schedules too because the ports were shut down too, and now their is a big backlog for drayage and trucking."
Was your distributor operations impacted by the northeast snow storm? How do you typically handle or prepare for projected big snow? Let me know in the comments section below.