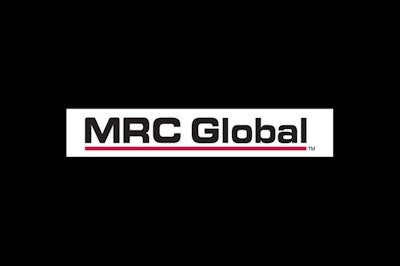 On Tuesday, PVF distributor MRC Global disclosed via an 8-K filing to the U.S. Securities and Exchanges Commission that the company plans to restructure and significantly downsize its Australian operations.
According to the filing, the plan — to begin immediately and be completed by MRC's 2017 fiscal first quarter — includes the consolidation of facilities and locations, involuntary employee terminations and asset impairment charges.
The company said the move is in response to the continued downtorun in the oil and gas and mining industries in the region. MRC — No. 8 on Industrial Distribution's 2015 Big 50 List — committed to the plan on Aug. 19.
MRC said pre-tax charges for the plan are expected to total between $18 million to $24 million, with the majority of the costs expected in Q3 and Q4 of 2016. They will include pre-tax costs of $7-$10 million in inventory-charges, $6-$7 million in lease termination charges, $3-$4 million for facilities relocations and $2-$3 million of employee termination costs.
The consolidation follows MRC's gloomy Q3 fiscal report shared Aug. 3, which showed the company's Q2 sales dropped 38 percent year-over-year and 5 percent from Q1. MRC said reduced customer activity across all segments and sectors drove the declines as a result of lower oil and natural gas prices. MRC posted a Q2 net loss of $17 million, compared to a $15 million profit a year earlier.
"Revenue was in line with our expectations this quarter. Looking forward, we do not expect a significant change in activity until customers increase capital spending," said MRC Global president and CEO Andrew Lane said in the Q2 report.
MRC's Q2 International sales were down 14 percent year-over-year, with the company crediting the decrease to the combined impact of lower project activity and deferral of MRO expenditures, particularly in Norway and Australia.
In the Q2 report MRC said it expects its 2016 full year sales to be 25 to 30 percent lower than 2015.