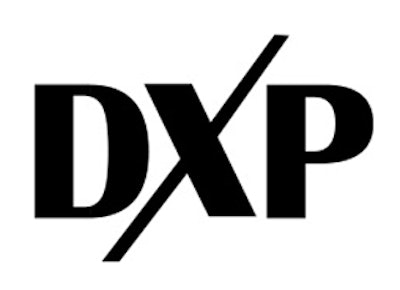 Houston, TX-based DXP Enterprises, No. 19 on Industrial Distribution's 2014 Big 50 List, released its fourth quarter and fiscal 2014 year end financials on Tuesday for the period ending Dec. 31, 2014.
DXP's Q4 was highlighted by sales of $382.5 million, up 21.9 percent year-over-year. Organic sales increased 5.6 percent, while acquisitions positively impacted sales by $51 million. However, the company took a net loss of $88 million in the quarter, after a profit of $16.9 million in Q4 of 2013. This was largely due to a Q4 impairment expense of $117.6 million, whereas DXP had no impairment charge last year.
For the full year, the company had sales of $1.5 billion, up from $1.2 billion in 2013. Organic sales increased 3.8 percent, with acquisitions positively impacting sales by $211.5 million. DXP took a full year net loss of $45.2 million due to the impairment charge. It profited $60.2 million in 2013. Selling, general & administrative expenses were $327.9 million, compared to $271.4 million in 2013. Discounting the impairment charge and a $4.0 million amortization charge for the early 2014 acquisition of B27, net income was $59.4 million.
DXP's Innovative Pumpling Solutions segment led the way with 66.4 percent sales growth, primarily from early 2014's acquisition of B27. The company's Service Centers sales grew 11.6 percent, while Supply Chain Services grew 11.2 percent. In organic growth, Supply Chain Services led the way with an 11.2 percent increase, Innovative Pumpling Solutions grew 3.9 percent, while Service Centers grew 2.5 percent.
The acquisitions of B27 and Machinery Tooling & Supply boosted DXP's total employee headcount by 16 percent in 2014 to 3,715.
"For fiscal 2015, we will focus on driving sales and operating leverage in those markets that should give us growth while managing the challenges in upstream oil and gas drilling, development and completion," commented David R. Little, DXP Chairman and Chief Executive Officer. "We will continue to expect to get operating leverage within our business model and make acquisitions opportunistically. We remain excited about our prospects and entering the year with strong financial resources and our experienced group of expert employees."