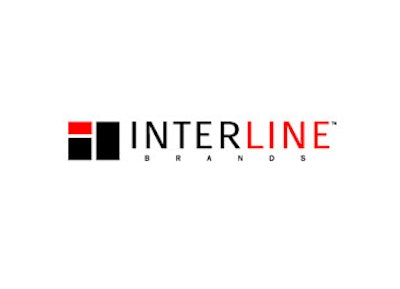 Interline Brands – No. 17 on Industrial Distribution's 2015 Big 50 List – reported its 2015 first quarter earnings Friday for the period ended March 27.
The company had total sales of $411.7 million, a 4.9 percent year-over-year increase from Q1 2014. Sales to institutional facilities customers, comprising 45 percent of sales, increased 5.7 percent. Sales to our multi-family housing facilities customers, comprising 35 percent of sales, increased 6.4 percent. Sales to our residential facilities customers, comprising 20 percent of sales, increased 2.0.
Interline – which recently consolidated five of its brands into newly-launched SupplyWorks – had a net loss of $3.8 million for the quarter, compared to a net loss of $6.1 million in Q1 2014.
Michael J. Grebe, Chairman and Chief Executive Officer, commented, "I am pleased with our results for the first quarter, which reflect solid performance and share gain across our largest end markets," said Michael Grebe, Interline Brands Chairman and CEO. "Despite some inclement weather, net sales grew by almost five percent during the quarter driven by our growth investments and continued strength in our institutional and multi-family businesses."
Kenneth D. Sweder, President and Chief Operating Officer, commented, "This quarter marked a major milestone for our Company, as we completed the launch of our new institutional brand, SupplyWorks," added Kenneth Sweder, President and COO. "The launch of our new brand solidifies our leadership position in the institutional facilities maintenance market, unifying multiple brands under one national banner. We are encouraged by the reception we have received in the industry and the overwhelmingly positive response from customers and supplier partners alike.."