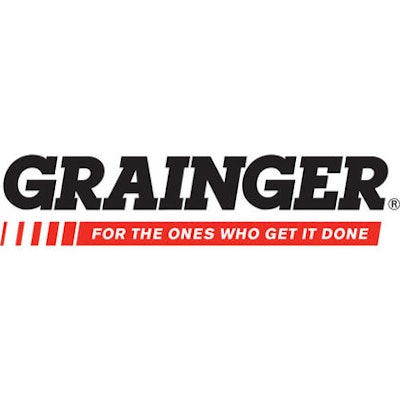 Grainger – No. 3 on Industrial Distribution's 2014 Big 50 List – reported its sales performance for the month of April on Wednesday. It did not include dollar amounts.
The company said sales increased 1 percent year-over-year from April 2014. The increase includes 1 percent point from acquisitions and a 3-point decline from currency headwinds. Excluding acquisitions and foreign exchange, organic sales increased 3 percent, driven by 4 percentage points from volume and offset by a 1 point decline in price.
Sales in the U.S. increased 1 percent year-over-year, decreased 6 percent in Canada (+5 percent in local currency), and increased 4 percent in Grainger's 'Other Business' segment (+19 percent in local currency).
Grainger said the U.S. sales increased was driven by 1 percentage point from volume and 1 point from increased sales to Zoro, a single channel online business subsidiary. Individual market results were as follows:
Commercial and Government were up in the mid-single digits
Light Manufacturing was up in the low single digits
Contractor, Heavy Manufacturing and Retail were down in the low single digits
Resellers was down in the high single digits
Natural Resources was down in the low double digits
Grainger said its Canadian segment continues to be affected by unfavorable foreign exchange, macroeconomic weakness, and softness in oil and gas. The 5 percent sales increase in local currency included 7 percentage points from its WFS acquisition (Sept. 2014) and 4 points from price, offset by a 6 point decline in volume. The company said the volume decline was due to lower sales to oil & gas, contractor, commercial, reseller, retail, and heavy manufacturing consumer end markets, partially offset by growth in government, mining, transportation, utilities, and light manufacturing end markets.