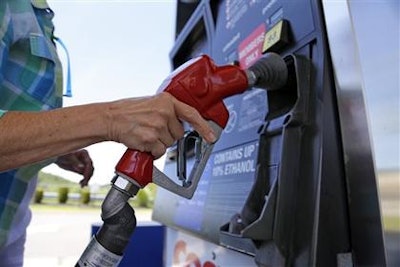 Gasoline prices across the Midwest are expected to decline substantially over the next two weeks after a large BP refinery resumed operations.

BP's refinery in Whiting, Indiana was shut down earlier this month after officials discovered leaking pipes in its largest crude distillation unit.

The refinery — the largest in the Midwest — promptly sent gas prices sharply higher in the region despite continued declines in the price of crude oil worldwide.

On Tuesday, however, price-tracking website GasBuddy reported that the Whiting refinery was safely restarted and projected that gas prices could fall between 20 to 50 cents per gallon in coming days.

Although gas stations will reduce prices, the website added, they could also attempt to recoup their losses in margins while the Whiting refinery was down.

Gas prices were reportedly already down about 15 cents in the Chicago area, just miles from the Whiting BP complex.