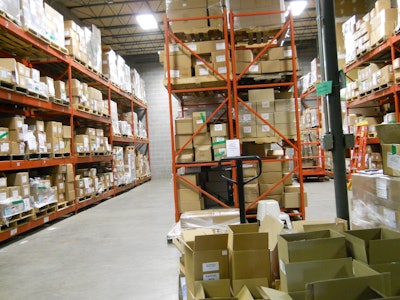 Small business owners are getting more sophisticated about managing their businesses during times of economic growth, a recent poll suggests.
The latest American Express OPEN Small Business Growth Pulse survey found that nearly two-thirds of its 1,000 participants established a formal growth plan for their businesses.
Alice Bredin, small business advisor with American Express OPEN, characterized that result as the poll's most surprising finding.
"Business are getting smarter and smarter and smarter," Bredin said.
Read more: Improving business growth by achieving resiliency.
Bredin also said that manufacturers likely played a key role in the trend because of the sector's substantial demands for both investment and performance.
The survey found that nearly half of small business owners worried about ideas to grow their businesses and that 37 percent were concerned about cash flow issues.
Small manufacturers, meanwhile, indicated greater concern about cash flow and about their employees than participants in the retail or service sectors.
Bredin, however, said that those results aren't necessarily a negative.
Businesses generally are far more inclined to worry about their cash flows when times are bad, and the U.S. economy is in a much improved position compared to just a few years ago.
"Businesses feel more pressure to plan and stay competitive, because it's really in your face that you need to do that," Bredin said.
Although a large percentage of businesses worried about growth, nearly all believed that they would be able to secure the financing needed to implement their plans.
Ninety-three percent of participants said that they had access to capital and 73 percent indicated plans to seek capital through a traditional lender.
"For the first time in a really long time, we're seeing business owners feeling really confident that they can get access to the capital that they need," Bredin said.
The Small Business Growth Pulse survey was conducted online from Aug. 3-31 by Ebiquity. Participants employed fewer than 100 workers and had at least $25,000 in revenues. The margin of error was plus or minus 3.1 percent.