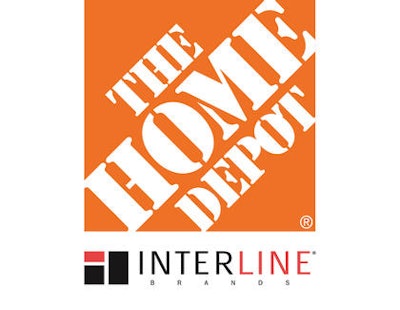 Continuing the trend of notable acquisitions in the industrial distribution market over the past two weeks, on Wednesday, home improvement retailer The Home Depot announced it has agreed to purchase Jacksonville, FL-based MRO distributor Interline Brands for a price of $1.63 billion.
Interline Brands was No. 17 on Industrial Distribution's 2014 Big 50 List.
The transaction, approved by Interline Brands' shareholders, is expected to be completed during The Home Depot's fiscal third quarter, which ends Nov. 1.
"Addressing the needs of our Pro customers is a top priority for The Home Depot," said Craig Menear, chairman, CEO, and president of The Home Depot. "Interline is a well-run company that has achieved impressive financial results over the last few years. With their seasoned leadership team, we will enhance our ability to serve the Pro – both in the store and at any desired location outside of the store – driving significant value for our customers and shareholders."
Free Whitepaper: Can You Sell Your Business Without Selling Out?
Interline has a distribution network of more than 90 locations throughout the U.S., Canada, and Puerto Rico. Its 2014 full-year sales totaled $1.68 billion, a 4.9 percent increase over 2013. The company reported a net loss of $47 million, after a loss of $6.34 million in 2013. Most recently, Interline had Q1 2015 sales of $411.7 million, a 4.9 percent year-over-year increase, and a net loss of $3.8 million for the quarter.
"We're thrilled for our customers and employees that Interline Brands and The Home Depot have agreed to join forces," said Michael Grebe, chairman & CEO of Interline Brands. "We're confident they all will benefit from this next exciting stage in our company's history."
In March, Interline announced the consolidation of five of its leading brands – AmSan, CleanSource, JanPak, Trayco, and Sexauer – into one national brand, SupplyWorks. SupplyWorkds includes more than 140,000 products – spanning everything from plumbing and cleaning supplies to HVAC, electrical, and other MRO products.
"We believe this transaction will create many exciting opportunities for our customers and associates as we enter the next exciting stage in our company's history," Grebe said. "Through this partnership, we believe we can bring a truly interconnected solution to customers, providing them with a single source for all of their maintenance, repair and operation needs - whenever and wherever they need it. Ken Sweder and I truly look forward to being a part of The Home Depot team."
Interline is currently owned by Goldman Sachs Capital Partners, P2 Capital Partners, LLC and management.
Brad Gross, Managing Director of Goldman Sachs, added, "In recent years, Interline has achieved impressive financial results and accomplished a number of key business enhancements. We are very pleased to have been part of that success and look forward to the Company's next stage of growth, combining forces with a world-class, industry leader in The Home Depot."
The Home Depot also announced Wednesday that Bill Lennie, president, The Home Depot Canada, has been named EVP, Outside Sales and Service. In this newly created post, Lennie will be responsible for leading The Home Depot's Pro, MRO and installation services business, including the integration of Interline.