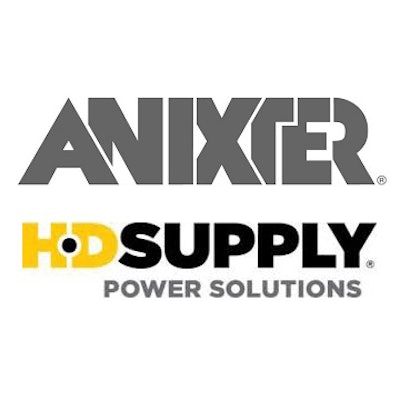 In a major news regarding two of Industrial Distribution's largest Big 50 List companies, HD Supply and Anixter International announced Wednesday an agreement for Anixter to acquire HD Supply's Power Solutions segment for a price of $825 million.
Expected to close near the end of both company's fiscal third quarter, the transaction is the largest in Anixter history.
HD Supply was No. 4 on ID's 2014 Big 50 List, and Anixter was No. 6.
According to Anixter, Atlanta-based Power Solutions distributes more than 200,000 utility, electrical, and industrial MRO products to approximately 13,000 customers including investor-owned utilities, public power utilities, electrical contractors, and industrial businesses. Power Solutions operates from approximately 130 branches in 30 U.S. states and four Canadian provinces. In 2014, Power Solutions reported fiscal revenue of $1.9 billion and adjusted EBITDA of $79 million.
Free Whitepaper: Turn Buyer Expectations into your Competitive Advantage
"Power Solutions is a compelling strategic acquisition for Anixter," said, Bob Eck, Anixter President and CEO. "Consistent with our message that we are sharpening our focus, this transaction will significantly enhance our competitive position in the electrical wire and cable business and further strengthen our customer and supplier value proposition. In addition to transforming our existing utility business into a leading North American distributor to the utility sector, this acquisition will enable us to provide a full line electrical solution to our existing customers and will provide us with broader access to the mid-size electrical construction market."
"After a detailed evaluation, we determined that a sale of our Power Solutions business to Anixter is in the best interests of our Power Solutions associates and HD Supply shareholders," said Joe DeAngelo, HD Supply Chairman and CEO. "This transformational transaction improves our ability to profitably grow in excess of end market growth estimates and will allow us to further enhance our capital structure."
​Anixter said that combined with its September 2014 acquisition of Tri-Ed and its June 2015 sale of its OEM Fasteners segment to American Industrial Partners completes the company's global platform transformation into a portfolio positioned for long-term growth.
"Like Anixter, Power Solutions has built their business on providing complex supply chain services and value added distribution to their customers," Eck said. "We look forward to the talented Power Solutions team joining the Anixter family when the transaction closes. Together, we will offer broader solutions to our respective customers and substantial long-term growth and value creation for all Anixter stakeholders."
Power Solutions President John Tisera said having access to Anixter's portfolio of products, services, and technical expertise will allow Power Solutions to further expand its customer offerings.
Reflecting Power Solutions as a discontinued, HD Supply said it anticipates fiscal second quarter net sales to be in the range of $1.97 billion to $2.02 billion, with adjusted EBITDA in the range of $245 million to $257 million.
HD Supply also revealed its preliminary June sales results Wednesday. The company said net sales for the month were $638 million, a 5.1 percent increase over June 2014. Average daily sales growth by business unit was: Facilities Maintenance - 7.0 percent; Waterworks - 1.0 percent; and Construction & Industrial White Cap - 11.4 percent.