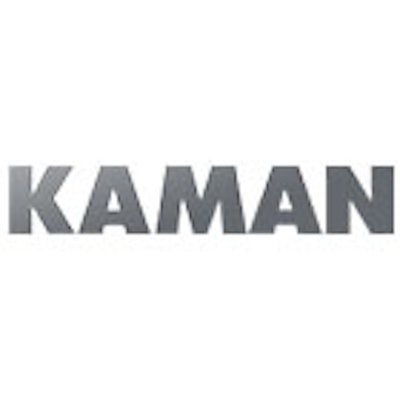 Bloomfield, CT-based Kaman Corporation announced Tuesday that its Aerospace segment has agreed to acquire Mesa, AZ-based Timken Alcor Aerospace Technologies. TAAT is a designer and supplier of aftermarket parts to support MRO businesses in aerospace markets primarily in North America.
"This is a solid company that nicely complements the aftermarket business of our Specialty Bearings & Engineered Products division," said Greg Steiner, President of Kaman Aerospace. "TAAT has demonstrated consistent financial performance and offers engineered products that are adjacent and complementary to Kaman's current offerings."
Kaman said TAAT has annual sales of approximately $20 million, and that the transaction is expected to close later this month.
Kaman said in a release that organic growth opportunities, a robust quality system, engineering expertise, and strong relationships with engine MROs and fleet operators of both helicopters and fixed wing aircraft were all important factors in its acquisition decision. "Kaman expects TAAT to achieve further growth through Kaman's strong sales channels with a global reach," the company said.
TAAT will become part of Kaman's Specialty Bearings & Engineered Products division, led by Robert Paterson.
"TAAT will be a great fit with our current engineered parts business and has the potential for significant product and market synergies," Paterson said. "The operations will remain in Mesa with the current management team and employee base. Global expansion of the product line will be a key focus of our growth strategy for TAAT.
Kaman's distribution segment – Kaman Industrial Technologies – is No. 21 on Industrial Distribution's 2015 Big 50 List.
Read more: Kaman Signs Nationwide Distribution Deal With Germany's Rittal (9/29)