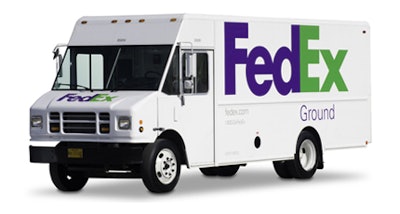 FedEx Corp. plans to increase both its fuel surcharges and its overall shipping rates in the coming months.
Earlier this month, the Memphis-based parcel giant announced that shipping rates would increase by an average of 4.9 percent early next year.
The changes will impact FedEx Express, FedEx Ground, FedEx Home Delivery and FedEx Freight, while the company said rates for FedEx SmartPost would also change. FedEx made a similar increase last year.
Last week, the company also disclosed changes to its fuel surcharges that would take effect on Nov. 2.
FedEx Express will reportedly see an increase of between 1.5 percent and 1.75 percent, while FedEx Ground will jump 0.5 percent to 1 percent.
The change in fuel surcharges will be the second this year amid continued low fuel prices. FedEx officials said that the strain on its operations caused by e-commerce forced the changes.
In addition, packages that exceed FedEx's maximum weight and size dimensions will reportedly see their surcharges jump to $110 — an increase of more than 90 percent.