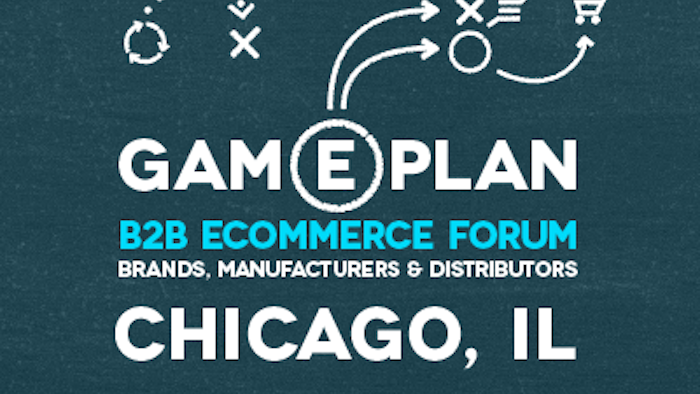 Chicago, IL - hybris, an ecommerce platform provider, announced the Game Plan B2B E-Commerce Forum, taking place October 8-9 in Chicago. hybris - along with co-founders Crown Partners, OpenText, and industry publications Manufacturing.net, Manufacturing Business Technology and Industrial Distribution - established the inaugural global series of forums for wholesalers, distributors, branded manufacturers, and other B2B companies currently facing a major transformation in the advent of omni-channel commerce.
"With B2B e-commerce projected to generate upwards of $559 billion in revenue in the US market this year* - more than doubling B2C - suppliers in the space are eager to learn more efficient online selling strategies. They are struggling, however, to find forums and conferences that center around this topic," said Brian Walker, Senior Vice President Strategy at hybris. "Game Plan addresses a gap in the marketplace as the first conference to provide wholesalers, distributors, branded manufacturers, and those on the frontlines of the B2B marketplace access to not only industry leaders, but also tools and data to help them accelerate their businesses - and the industry - forward."
At the forum series, which will span three continents, Forrester Research will reveal the results of a global study focused on the state of B2B e-commerce, and the key trends and issues facing the industry.
Andy Hoar, Senior eBusiness Analyst at Forrester Research and one of the most widely recognized experts on B2B e-commerce, will present the results around questions manufacturers and distributors must understand to navigate the growing e-commerce market. According to Walker, if B2B brands don't address these issues and evaluate their current commerce practices, they will find it difficult to take full advantage of the disruptive opportunities that the Web and mobile represent.
"Business-to-business buyers are used to the same seamless online, mobile and omni-channel practices provided by B2C retailers, and they're beginning to demand the same high quality experiences from their B2B suppliers," said Walker. "Through our research, we found that most B2B brands still don't offer basic e-commerce capabilities, such as rich online product content, order management or personalization."
To address these issues and help manufacturers and distributors take advantage of the large opportunity that exists with e-commerce, Game Plan will include sessions and panels on:
Reinventing your business with e-commerce and mobile
Path to profitability: The challenge and how we did it
Inside the mind of the B2B customer: What they really want from e-commerce and the omni-channel experience
In addition to hearing from speakers on the frontlines of the changing B2B e-commerce landscape, distributors and manufacturers will have the opportunity to network with other executives, leaders and strategists from industry-leading brands.
To register for the hybris Game Plan B2B E-Commerce Forum, please visit: http://gameplan-b2b-forum.com/chicago/
*US Online Retail Forecast, 2012 To 2017, Forrester Research, Inc., March 13, 2013; Key Trends In B2B eCommerce For 2013, Forrester Research, Inc., October 18, 2012