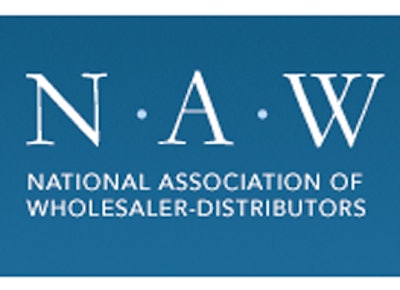 To improve wholesaler‐distributors' selection, alignment and development of sales and leadership talent
Washington, DC – The National Association of Wholesaler‐Distributors (NAW) and Chally Group Worldwide, a sales potential and performance measurement firm, today announced a new strategic alliance. Together, the two organizations will assist wholesaler‐distributors to leverage best‐in‐class processes, tools and resources to ensure that distributors have the best sales and leadership talent.
"Chally has long had a focus on the distribution market. Distributors understand and value sales and leadership. Distributors know that long‐term success is not possible without a capable sales and leadership team," said Scott Hudson, Chally VP of Sales and Marketing.
Mr. Hudson will kick off the alliance with a presentation titled, "What Are You Doing to Protect Your Most Important Asset—Your Talent?" during NAW's January 29‐31, 2013 Executive Summit in Washington, DC. Interested parties can learn more about the meeting and register at http://www.naw.org/es13.
According to Mark Kramer, NAW Chairman of the Board and President of Laird Plastics in Boca Raton, FL, "Successful sales and leadership talent is critical to a successful distribution business. This partnership couldn't come at a better time as distribution companies do business in a slowly recovering economy in which identifying and selecting highperforming
sales personnel for maximum effectiveness is paramount."
"We chose to partner with Chally based on their nearly 40 years of documented results in helping their clients – including some of the biggest names in the distribution marketplace – select, align and develop world‐class sales forces and leadership teams," said Dirk Van Dongen, President of NAW.

At the core of the program, NAW members will gain access to Chally's industry‐leading solutions in three forms:
Distribution Profiling – Chally's proprietary tools and methodology to help identify what drives success for each key sales and leadership role.
Talent Audit – An analytics dashboard for sales management and leadership to use to predict who in their current sales force or leadership team is most likely to execute successfully each component of the organization's strategy.
Talent Selection – A methodology used as part of a selection process to improve hiring decisions, thereby bringing the right talent into the organization.
Mr. Van Dongen pointed out, "What Chally does for sales and leadership is much like what the analysis described in the best‐selling book and hit movie, Moneyball, did for baseball. Chally finds what predicts success for salespeople and leadership."
"We are excited to form this alliance with NAW," said Howard Stevens, Chally Chairman. "Our common goal is to help wholesaler‐distributors achieve the best results from their sales and leadership talent processes, get the right people in the door the first time, and minimize risk."
About NAW
The National Association of Wholesaler‐Distributors (NAW; http://www.naw.org) is composed of direct member companies and a federation of international, national, regional, state, and local associations and their member companies, which collectively total more than 40,000 companies. In addition to its government relations program, NAW's scope encompasses the activities of the Wholesaler‐Distributor Political Action Committee, the NAW Institute for Distribution Excellence, and the NAW Service Corporation.
About Chally Group Worldwide
A global leadership and sales potential and performance measurement firm, Chally Group Worldwide utilizes its industry‐leading research and predictive analytics to ensure that its clients have the vital information to minimize risk associated with making critical talent management decisions relating to selection, alignment, development and succession planning. Chally's suite of talent analytic tools has been improving productivity and reducing turnover and ramp‐up time for customers located in over 49 countries for more than 38 years. For more information about Chally, visit http://www.chally.com.