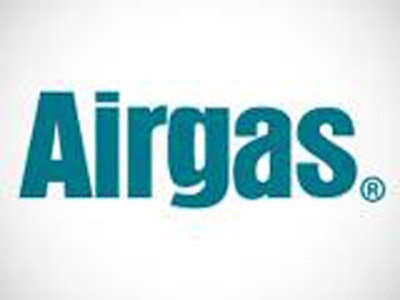 Airgas to Build New Air Separation Plant in Chicago Metropolitan Area; Cites 'Increased Demand' and Core Business Growth in the Midwest
Radnor, PA - Airgas, Inc. today announced plans to build a new air separation unit (ASU) in the Chicago area in order to meet increasing demand for merchant gases in the region. The ASU, which will produce oxygen, nitrogen, and argon, is expected to begin production in the fall of 2014.
"The market for atmospheric gases is very strong in the Midwest and we fully expect it to continue," said Michael Molinini, Airgas President and Chief Executive Officer. "Because of increased demand, now is the right time to add to our production capabilities in order to meet the merchant gas needs of customers in the Midwest."
As the nation's largest supplier of industrial, specialty, and medical gases, Airgas currently provides bulk gas supply of oxygen, nitrogen, and argon through its 16 air separation units nationwide, making Airgas the fifth largest producer of atmospheric gases in North America. The proposed Airgas plant in the Chicago area will produce more than 400 tons per day of oxygen, nitrogen, and argon.
"We will operate the new plant within our Airgas Merchant Gases business unit, which has the proven expertise to run the production plant," said Tom Thoman, Airgas Division President – Gases. "Airgas Merchant Gases has an excellent track record managing our network of air separation plants, our procurement and supplier relationships, and the logistics and distribution of atmospheric gases."
According to Thoman, Airgas Merchant Gases recently commissioned Airgas' newest ASU in Clarksville, Tennessee, which began producing atmospheric gases in May of this year.
In addition to gases, Airgas is a leading supplier of a wide range of hardgoods, including welding equipment and related products, safety products, and tools and supplies for construction and maintenance, repair, and operations (MRO).
About Airgas, Inc.
Airgas, Inc. (NYSE: ARG), through its subsidiaries, is one of the nation's leading suppliers of industrial, medical and specialty gases, and hardgoods, such as welding equipment and related products. Airgas is a leading U.S. producer of atmospheric gases with 16 air separation plants, a leading producer of carbon dioxide, dry ice, and nitrous oxide, one of the largest U.S. suppliers of safety products, and a leading U.S. supplier of refrigerants, ammonia products, and process chemicals. More than 15,000 employees work in approximately 1,100 locations, including branches, retail stores, gas fill plants, specialty gas labs, production facilities and distribution centers. Airgas also markets its products and services through eBusiness, catalog and telesales channels. Its national scale and strong local presence offer a competitive edge to its diversified customer base. For more information, please visit www.airgas.com.