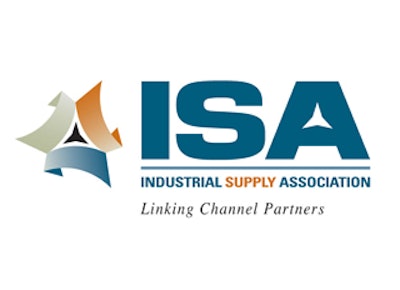 Cleveland Medical Mart & Convention Center to host more than 1,500 attendees
CLEVELAND (September 19, 2012) – Cleveland Medical Mart & Convention Center (CMMCC) and Positively Cleveland have announced that the Industrial Supply Association Product Show & Conference will be held at the Cleveland Convention Center April 25-28, 2015. CMMCC is scheduled to open in July, 2013.
"Cleveland is one of this nation's manufacturing hubs and is home to many of our member companies," said John Buckley, executive vice president, Industrial Supply Association. "We're excited to be a part of the new Cleveland Convention Center and to provide our attendees with a great convention experience in Cleveland."
The Industrial Supply Association Product Show and Conference will welcome more than 1,500 attendees who are distributors, manufacturers, suppliers, industrial manufacturing representatives and service providers in the Maintenance, Repair, Operations and Production (MROP) industry.
"Bringing the Industrial Supply Association show to Cleveland is yet another example of how this city is reemerging as a great place to do business," said Jack Schron, president, Jergens, Inc. and a member of the Cuyahoga County Council. "With several industrial conventions interested in and committed to coming to Cleveland, the new facility clearly can support a wide range of convention topics from medical to manufacturing to even model railroads."
The conference will utilize 160,000 gross square feet of exhibit space in Convention Halls B and C and will use 2,800 group hotel room nights in downtown Cleveland. The direct economic impact of the conference is projected at $2.78 million.
"Through our Cleveland Champions program, which aims to encourage local companies to bring their national meetings to Cleveland, combined with the addition of the new convention facility, we are able to bring more than 1,500 attendees to Cleveland," said David Gilbert, President/CEO of Positively Cleveland. "Locals like Jack Schron should be commended for their consummate passion for our city and keeping business close to home."
The annual ISA Product Show and Conference provides networking, information, and educational programming within the MROP industry. The 2012 conference was held last month in San Antonio. Future conferences will be held June 1-4, 2013 in San Diego and May 17-20, 2014 in New Orleans before coming to Cleveland.
"The new Cleveland Convention Center, with its state-of-the-art capabilities and easy access to downtown Cleveland attractions and local manufacturers, offers all of the amenities for the Industrial Supply Association conference," said Tony Prusak, senior director of sales, Cleveland Medical Mart & Convention Center. "Our facility has been designed specifically to host this type of large industry meeting, incorporating exhibits, educational programming, social activities, and general sessions."