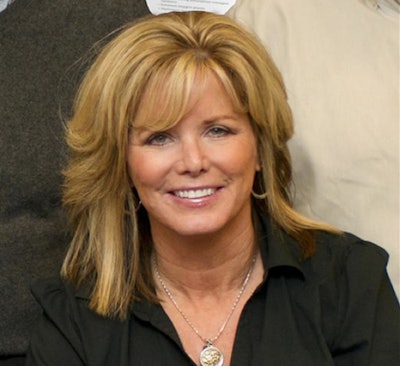 LEHIGH VALLEY, Pa. -- Air Products' Susan D. Reiter has been elected to the board of directors of the Gases and Welding Distributors Association (GAWDA), 67-year-old trade organization representing the industrial gases and welding supply industry. The announcement was made at the GAWDA 68th Annual Convention in Colorado Springs, Colo. Reiter becomes the first woman to hold the seat of supplier vice president on the GAWDA board.
An active member of GAWDA for nearly a decade, Reiter most recently served on the organization's member services committee and currently serves on the strategic planning committee for the Women of Gases and Welding-an organization launched at last year's convention for the advocacy, recruitment, and professional advancement of females in the gases and welding industry.
"We are all pleased to have Susan Reiter join the GAWDA board as the supplier vice president," said John Ospina, GAWDA Executive Director.
"Sue is a well-respected member of GAWDA who brings a fresh perspective to the position."
Reiter has been with Air Products for 26 years and currently serves as the company's regional distributor sales manager for the West and Midwest regions.
"Sue is a very knowledgeable and valued member of our industry," said Mike Reinhardt, business manager for distributors at Air Products.
"She is highly regarded among the distributors, and several of them have asked her to provide informal mentoring to members of their organizations."
About GAWDA
Founded in 1945, the Gases and Welding Distributors Association (GAWDA) is dedicated to promoting the safe operation and economic vitality of distributors of industrial gases and related welding equipment supplies. To date, through the GAWDA Gives Back drive, GAWDA members have donated over $1 million to charity organizations across the U.S. For more information, visit the association's website at www.gawda.org.