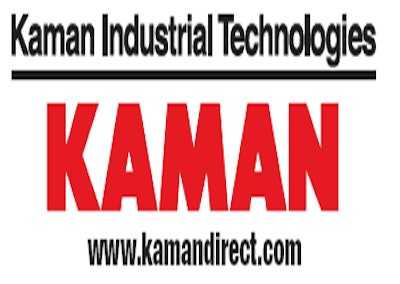 Bloomfield, CT - Kaman Corporation announced today the completion of the acquisition of substantially all of the assets and certain liabilities of Zeller Corporation by Kaman's subsidiary, Kaman Industrial Technologies Corporation (KIT). Terms of the transaction were not disclosed.
The acquisition of Zeller's business expands KIT's capabilities in electrical, automation and engineered systems, including motion control, machine vision, electrical controls and power distribution. The acquisition increases KIT's significant field based application engineering force with an additional 60 degreed engineers. Zeller operates from locations in Rochester, Syracuse, and Buffalo, New York; Foxborough, Massachusetts and Winston-Salem, North Carolina. The acquired Zeller business is a premier Schneider Electric distribution partner and represents many important quality manufacturers including Kollmorgen, Phoenix Contact, Rittal and Sick. Approximately 240 former Zeller employees have joined Kaman. The business expects full year 2012 sales of approximately $80 million.
Steve Smidler, President of KIT, stated, "In the weeks since we first announced this transaction, we have had an opportunity to meet a broader cross section of the Zeller team and continue to be impressed with their quality management systems and operational capabilities. Zeller's reputation in the marketplace and its customer relationships are strong. The deep engineering expertise of the acquired Zeller business coupled with Kaman's broad national reach and complementary product lines create an outstanding solution for customers. The Zeller acquisition provides us with strong positions in water/wastewater and machine builder end markets with an even balance of OEM and MRO customers. The Zeller business is a great addition to our motion and automation control product platform and will help us continue to deliver quality products and solutions to our customers."
Gary Haseley, President, Zeller Corporation remarked, "We are pleased to see the Zeller business become part of the Kaman team. The reaction to this transaction among our employees, suppliers and customers has been extremely positive. We are proud to have the Zeller business join an organization with the stature and history of Kaman. The business is already exploring growth opportunities with customers and suppliers."
Additional information about Zeller's business is available at www.zellercorp.com.
About Kaman Corporation
Kaman Corporation, founded in 1945 by aviation pioneer Charles H. Kaman, and headquartered in Bloomfield, Connecticut conducts business in the industrial distribution and aerospace markets. The company is a leading distributor of industrial parts, and operates more than 200 customer service centers and five distribution centers across North America. Kaman offers more than four million items including bearings, mechanical power transmission, electrical, material handling, motion control, fluid power, automation, and MRO supplies to customers in virtually every industry. Additionally, Kaman provides engineering, design and support for automation, electrical, linear, hydraulic and pneumatic systems as well as belting and rubber fabrication, customized mechanical services, hose assemblies, repair, fluid analysis and motor management. The company produces and/or markets widely used proprietary aircraft bearings and components; complex metallic and composite aerostructures for commercial, military and general aviation fixed and rotary wing aircraft; aerostructure engineering design analysis and FAA certification services; safe and arm solutions for missile and bomb systems for the U.S. and allied militaries; subcontract helicopter work; and support for the company's SH-2G Super Seasprite maritime helicopters and K-MAX medium-to-heavy lift helicopters. More information is available at www.kaman.com.