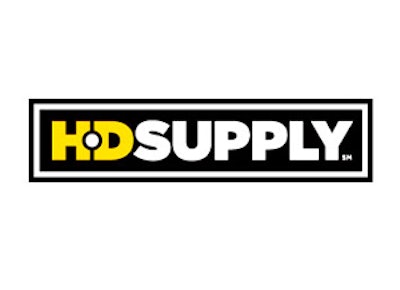 Features broad range of ideallygreenSM environmentally preferable products
San Diego, CA – July 10, 2012 – HD Supply Facilities Maintenance, a leading supplier of maintenance, repair and operations (MRO) products, has released its first comprehensive sustainability catalog, showcasing items from its expansive line of more than 1,600 ideallygreenSM products. Customers will find a wide selection of products designed to improve their properties' water conservation, energy efficiency, indoor air quality, waste reduction and hazardous material disposal.
"HD Supply is a one-stop shop for environmentally preferable products and practices, and this comprehensive catalog makes it even easier to purchase green products that make environmental and economical sense," said Evan Matzen, sustainability manager at HD Supply Facilities Maintenance. "The catalog features products tailored to the needs of our customers that help them save money, conserve resources and improve operational efficiency."
The catalog offers customers a wide range of cost-effective green products, many of which comply with the EPA's comprehensive procurement guidelines or are qualified by reputable third-party agencies such as WaterSense®, ENERGY STAR®, Design for the Environment, Green Seal™, FloorScore®, CRI™ or EcoLogo™.
Available with the convenience of free, next-day delivery, new products include:
Expanded assortment of water-conserving plumbing products, including new TOTO® WaterSense®-certified toilets
Solvent-free and Green Seal™ certified cleaning products by Earth Choice ®
Broad selection of LED bulb retrofits and fixture technology as well as a new online Energy Savings Lighting Calculator to assist with bulb selection and quantify savings
In addition to the green tips listed in the new catalog, customers can find more recommended best practices at ideallygreenSM and at GreenBlogic.com, HD Supply's sustainability blog devoted to educating owners and managers of properties and facilities about the benefits of environmentally preferable products and services.
As part of HD Supply Facilities Maintenance's commitment to sustainable business practices, the ideallygreenSM catalog is printed on Forest Stewardship Council® (FSC®) certified paper made from responsible sources including 10 percent recycled fiber.
Customers can view the catalog online at hdsupplysolutions.com or request a free copy from your local HD Supply Facilities Maintenance sales representative.
About HD Supply Facilities Maintenance
HD Supply Facilities Maintenance (hdsupplysolutions.com) is a leading supplier of maintenance, repair and operations (MRO) products to owners and managers of multifamily, hospitality, educational and commercial properties; healthcare providers; and municipal and government facilities. HD Supply Facilities Maintenance has 37 distribution centers, a fleet of more than 600 delivery vehicles and 22,000 items in stock and is a business of HD Supply (hdsupply.com), one of the largest diversified industrial distribution companies in North America.