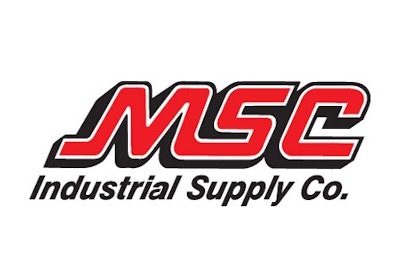 Melville, NY – MSC Industrial Supply Co. recently launched its inaugural PRO-SAFE and PRO-SOURCE catalog that makes ordering the company's high quality, competitively priced safety and janitorial products easier than ever. Available in print and online formats, this handy tool has everything a commercial facility needs to stay safe, clean and compliant.
"MSC continuously strives to exceed customer expectations. When we were asked to create an inclusive portfolio of our safety and janitorial offerings, we supported that request with an all-new catalog," said Anthony Testa, business manager for MSC. "MSC customers want overall solutions, and our PRO-SAFE® and PRO-SOURCE™ items have a synergy that makes it ideal to merge the two categories into one convenient catalog."
Inside the 68-page, full-color catalog, MSC features countless safety products spread over multiple categories, from head and face protection to machine guards to ergonomics. The catalog also includes new PRO-SAFE® items, such as winter, industrial and aluminized clothing, and expanded glove, earmuff and leak-diverter offerings. With respect to the company's vast array of PRO-SOURCE™ janitorial and facility maintenance supplies, the catalog has everything from waste containment to landscaping tools to skin care.
To receive a print copy of the MSC PRO-SAFE/PRO-SOURCE catalog, please call 1.800.645.7270. The electronic version of the catalog is available at www.mscdirect.com under the resources tab.