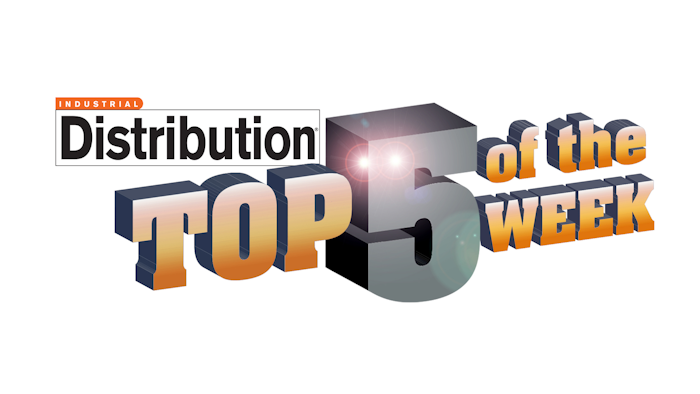 Although we're in the middle of another quarterly earnings reporting period, the top three items on ID this past week were articles, including the salespeople segment of our annual Salary Report.
Here's this week's Top 5
ID's 2016 Salary Report: Sales & Sales Management: In the third and final installment of our annual Salary Report, see the factors affecting compensation and overall satisfaction levels of sales and sales management employees from our recent readership survey of industrial distributors.
How Distributors Unintentionally Commoditize Their Solution: Sales guru Paul Reilly discusses a mistake many distributors make — pursuing the same opportunities of competing distributors that sell the same products.
How Distributors Can Use LinkedIn For Sales Prospecting: Along with your website, distributors can effectively connect with LinkedIn to form 1-on-1 relationships with prospects at new sales opportunities. Here's some tips on how to use LinkedIn to capture leads.
WESCO Industrial Market Slides Further In Q2; Total Sales Flat: Industrial market organic sales sunk another 10 percent in Q2, following a 13.7 percent slide in Q1, while organic sales grew in WESCO's Construction, Utility and CIG markets.
Honeywell To Split Automation And Control Group; Q2 Sales Tick Up: The ACS business will be split into two new segments: Home and Building Technologies, and Safety and Productivity Solutions. Those segments would have had 2015 sales of $9.4 billion and $4.7 billion, respectively.