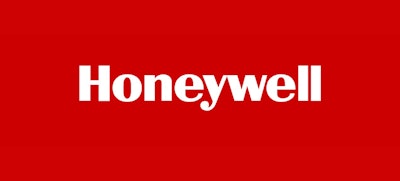 Honeywell reported its 2016 second quarter fiscal results on July 22, at which time it also announced a realignment of its Automation and Control Solutions segment.
The Morris Plains, NJ-based company is splitting the ACS business into two new segments: Home and Building Technologies (HBT) and Safety and Productivity Solutions (SPS). Honeywell said HBT and SPS would have had estimated 2015 sales of $9.4 billion and $4.7 billion, respectively. The action will be effective for Honeywell's Q3 fiscal report.
"Having two more nimble segments will promote greater customer intimacy and responsiveness," said Honeywell chairman and CEO Dave Cote. "The separation into two businesses will also enable increased efficiency and speed of decision-making as well as a more comprehensive integrated suite of technologies for the respective end markets."
HBT will include Honeywell's Environmental & Energy Solutions (E&ES), Security and Fire, and Building Solutions and Distribution businesses. E&ES' Industrial Combustion and Thermal business will be reclassified to Honeywell Performance Materials and Technologies (PMT).
HBT will be led by Terrence Hahn, who previously ran Honeywell's Transportation Systems unit for the past three years.
SPS, which has an offering that includes rugged mobile computers, bar-code scanners, printing solutions, gas sensing technolgoies and PPE, will include Honeywell's Sensing & Productivity Solutions and Industrial Safety business units, as well as the Intelligrated acquisition after it closes.
SPS will be led by John Waldron, who has served for the past year as president of the Sensing and Productivity Solutions business unit that had been formed by the combination of Honeywell's Scanning and Mobility (HSM) and Sensing and Controls businesses.
Succeeding Hahn as president and CEO of Transportation Systems will be Olivier Rabiller, who has held positions of increasing responsibility since joining Honeywell in 2002.
Alex Ismail, who served as president and CEO of Automation and Control Solutions for the past two years, will leave the company.

Honeywell reported Q2 total sales of $10.0 billion, up 2.3 percent year-over-year. Product sales — 80.4 percent of total — increased 3.0 percent, while service sales decreased 1.1 percent. Organic sales decreased 2 percent.
Total profit of $1.28 billion increased 7.4 percent.
By business segment:
Automation and Control Solutions Q2 sales of $3.9 billion increased 9.4 percent year-over-year, while profit of $651 million increased 8.5 percent.
Aerospace Q2 sales of $3.8 billion decreased 1.3 percent year-over-year, while profit of $791 million increased 1.8 percent.
Performance Materials and Technologies Q2 sales of $2.3 billion decreased 2.9 percent, while profit of $490 million decreased 3.7 percent.
Last month, Honeywell announced that Cote will step down as CEO on March 31, 2017, to be succeeded by COO Darius Adamczyk.