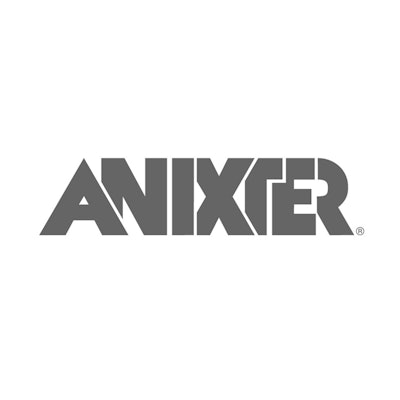 Glenview, IL-based Anixter — No. 7 on Industrial Distribution's 2015 Big 50 List — reported its 2016 second quarter fiscal performance on Tuesday for the period ended July 1.
The figures were highlighted by 32.1 percent year-over-year sales increase, driven by the company's new Power Solutions segment, acquired from HD Supply in an $825 million transaction that closed during Q3 2015.
Anixter had total Q2 sales of $1.96 billion, which included a $527 million favorable impact from Power Solutions. Excluding the impact of Power Solutions, as well as unfavorable impacts of $22 million from lower copper prices and $16.5 million from currency headwinds, respectively, Anixter's Q2 organic sales declined 0.6 percent year-over-year. Organic sales per day decreased 2.2 percent, impacted by having more more selling day this year than in Q2 2015.
Anixter has Q2 net profit of $20.8 million, down 41.8 percent from a year ago. The large decline was driven by a UK pension settlement, amortation of intangible assets, Latin America bad ebt provition, restructing charges and acquisition and integration costs. Adjusted profit of $44.2 million increased by 6.3 percent. Operating expenses of $336.7 million increased by 27.3 percent. Operating profit of $56.7 million decreased by 13.8 percent.
By business segment:
Network & Security Solutions (NSS) Q2 sales of $1.04 billion increased by 3.3 percent year-over-year, with organic sales up 4.0 percent.
Electrical & Electronic Solutions (EES) Q2 sales of $555.1 million increased 23.5 percent year-over-year, with organic sales down 1.9 percent.
Utility Power Solutions (UPS) Q2 sales of $355.9 million declined 1.4 percent year-over-year, with organic sales down 10.7 percent.
North America Q2 sales — which comprise 84.3 percent of the company's total revenue — declined by 1.6 percent year-over-year. Organic sales declined 0.7 percent.
"The combined effects of the weaker industrial economy and lower commodity prices on a year-over-year basis continue to be headwinds for both the industrial portion of our EES segment and our UPS segment," said Anixter CEO and president Bob Eck. "In light of a persistent slow global growth environment, we will continue to focus on margin improvement, ongoing expense discipline and working capital efficiencies."
Anixter said it expects full year 2016 sales growth of between 20 to 24 percent, with the Power Solutions acquisition boosting sales by 24 percent. The company expects full year organic sales growth of between negative -2 percent to +2 percent.