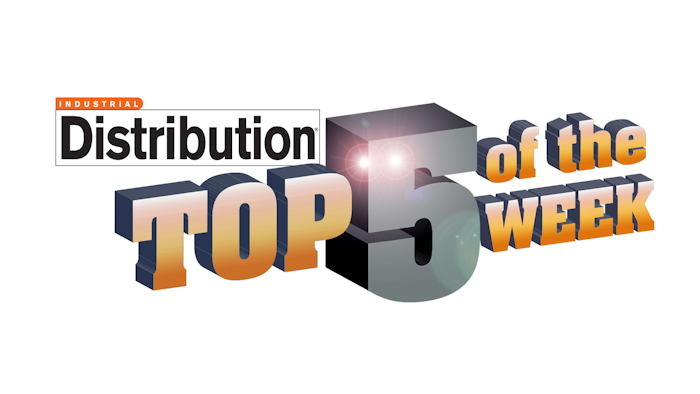 With another earnings reporting period mostly behind us, this past week's top items on ID included blogs looking at Grainger Show 2016, how things are going for HUB Industrial after being recently acquired by Applied Industrial, and an update on Amazon's supply chain developments.
Here's this week's Top 5
A Look At Grainger Show 2016 (blog): Grainger hosted its 12th annual Grainger Show this past Monday through Wednesday in Orlando, FL, where more than 700 suppliers were on hand to exhibit. Read and see some of what was involved.
Behind Applied's Acquisition Of HUB Industrial (blog): In early Janaury, Applied Industrial Technologies announced its acquisition of Lake City, FL-based HUB Industrial Supply, a fast-growing regional distributor led by 37-year-old General Manager Gabriel Curry. I spoke with Curry on the phone last week, discussing what led to the acquisition, and what HUB's first 30 days under Applied's umbrella have been like.
Amazon Moves Closer To Launching Global Supply Chain Service: Reports say that "Global Supply Chain by Amazon" could launch as soon as this year, enabling companies and individuals to sell from anywhere, to anywhere in the world with minimal or free shipping. Meanwhile, the e-tailer's 'Dragon Boat' project aims to provide sellers around the world with secure shipping – via a website or mobile app – at cheap rates.
Grainger Daily, Organic Sales Bump Up In January: Grainger reported its January sales information on Thursday, showing year-over-year improvements in total and organic daily sales. Its January daily sales increased 4 percent from last year, while organic sales increased 2 percent. The organic sales increase was an improvement from flat sales in December, and a 3 percent decrease in November. Grainger's U.S. daily sales increased 1 percent year-over-year
Video - The New Ingredients In Industrial Distribution Customer Loyalty: Industrial distributors have spent decades building customer relationships that have helped them weather business ups-and-downs. And while personal relationships are still a plus, industrial products buyers find other things more important when choosing to buy – or not to buy – from a distributor. UPS explains in this video.