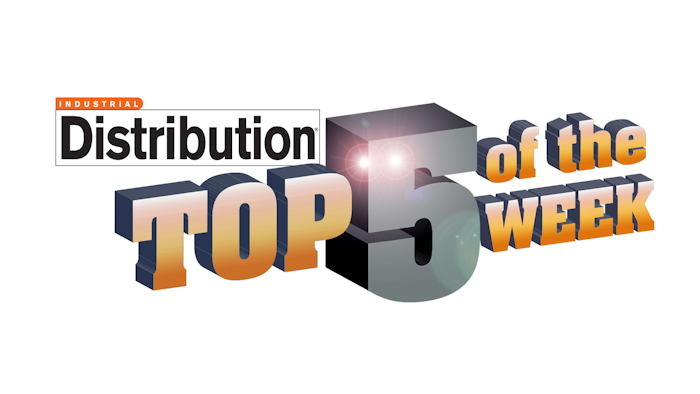 Partnerships involving familiar ID Big 50 distributors Grainger and MSC Industrial helped lead the news cycle this past week, while Fastenal's January sales report provided an upswing during an otherwise rough period of industrial earnings.
Here's this week's Top 5
Grainger Grows E-Commerce Reach, Partners With India's Industrybuying.com: After expanding its U.K. online presence with the acquisition of Cromwell last summer, Grainger now aims to grow its e-commerce offering to another major foreign industrial market. For Grainger, the move expands the company's overseas B2B offering to India's industrial market. For Industrybuying.com, the move gives customers access to products and brands otherwise inaccessible in India.
Fastenal Daily Sales Rebound In January: The Winona, MN-based company posted January sales of $308.4 million, a 3.3 percent daily sales increase over January 2015. This marks the first month of year-over-year sales growth for Fastenal since August 2015, when it grew 1.6 percent. December 2015's total sales were $286.6 million. Fastenal's previous four months posted yearly sales declines, each bigger than the last. Fastenal's overall January sales were 1.6 percent lower than January 2015, but January 2015 had one more selling day.
MSC Industrial, Schneider Electric Ink Distribution Agreement: The two companies on Monday announced the launch of an extensive distribution agreement that provides MSC customers in the United States access to more than 50,000 electrical products marketed under the Square D, Schneider Electric and Telemecanique brand names.
The Meaning Of Facetime In Industrial Distribution Today: NetPlus Alliance's Zach Brado discusses that while it is important to effectively utilize new technology and social media, it is also important not to lose sight of the value that face-to-face interactions can provide. In this industry in particular, face-to-face interactions are necessary for building and creating sustainable, long-term relationships.
Earnings Roundup: Timken, Eaton, Kennametal, And Others: We're in the middle of quarterly reporting season for publicly-owned companies, and over the past few days a handful of well-known industrial manufacturers posted their quarterly earnings. Here's how five of them fared in their most recently-completed fiscal quarter.