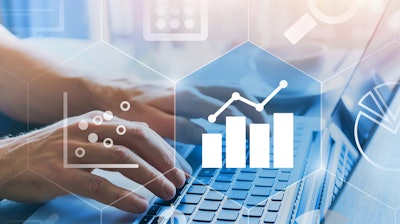 Enterprise resource planning (ERP) software is often the backbone of any wholesale business — with owners using it to monitor and forecast most of the key parts of their operation. Industrial Distribution's 2019 Big 50 list submissions showed that the vast majority of large distributors ($100 million in annual sales) reevaluate their ERP system at least every two years.
In recent years, e-commerce and cloud migration have been two of the biggest areas of innovation for ERP providers, and many modern-looking industrial distributors are constantly working to maximize their ERP's functionality in those areas.
As the decade comes to a close, we at ID spoke with Jennifer Luizzi, director of marketing at DDI System to get her thoughts on the biggest trends in ERP right now, and what's on the horizon. See our conversation below.
Industrial Distribution (ID): ERP software technology is always evolving. Compared to 5-7 years ago, where have the biggest advancements/added features been across the ERP market?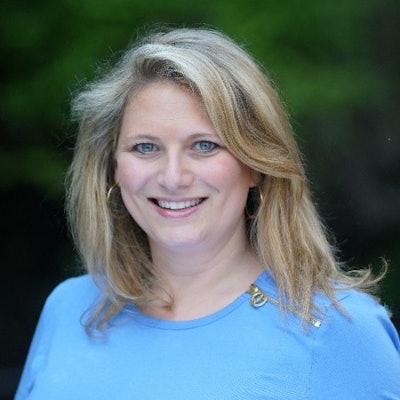 Jennifer Luizzi (JL): We've seen such a change in the way warehouse management and e-commerce have optimized the customer journey. Being able to take orders from anywhere means distributors have had to shift their business style, often ensuring product fulfillment takes place 24/7. In addition, they are required to maintain exceptional warehouse management oversight to fulfill obligations and commitments to customers. Distributors seem to be turning to industry-specific ERP and warehouse technology that can maximize efficiency and improve inventory/order accuracy. With these systems, distributors capitalize on streamlined warehouse operations with features like wireless barcode scanning, customized pick paths and real-time order and inventory management.
ID: E-commerce is one of the biggest talking points among distributors, and more and more of them are implementing it every month. How have ERP providers adapted their offerings to appease distributors that have e-commerce?
JL: E-commerce has changed the game for distributors completely. As such, technology has had to keep by ensuring their offering is ahead of what distributors will need. No longer will simple providing a B2B customer portal be the only thing a distributor needs. A complete ecommerce solution must be robust and offer the flexibility of easy design, centralized product information management and dynamic content to showcase a distributors full product catalog.
For a technology company like DDI System, whose primary offering has always been an ERP, it means quickly and thoughtfully evolving supportive technology. DDI's Inform eCommerce Pro, which was released earlier this year, is built on the most powerful e-commerce platform in the market and offers the advantage of a centralized product information management (PIM) system. This type of central repository means distributors can import product content from any provider into their system and leverage the product details throughout their entire business system. By doing so, they are able to deliver finite details, specs and product images for any SKU throughout all aspects of business including webstores, quotes and sales orders. When these details are threaded within a distributors' webstore, the distributors become more prominent in online search results. As the buyer moves through the search process, they are presented with compatible parts, related products, how-to videos — all contributing to an elite customer experience without even stepping foot in a store. The new expectations of doing business with a supplier from anywhere becomes a reality and thus helps distributors compete alongside the digital giants.
ID: Speaking of e-commerce, despite its major adoption across the distribution market, there are still many old-school small distributors who haven't gotten on board yet, or simply refuse to. For the latter, they often cite a lack of demand for e-commerce from their customers, or that adding it will change how their company is viewed by their long-term customers. What does DDI think about this dilemma? As we approach 2020, are all distributors who don't add e-commerce falling behind, or does it make sense for certain distributors to hold off?
JL: We have heard the argument for years that "e-commerce just doesn't apply to my business," but I can say that, in 2019, we have seen a dramatic shift in this being the case. No technology is having a greater impact on wholesale distribution than e-commerce. Buyers are now online, driven by the wealth of information, effective search and mobile devices. Evolving distributor strategies must accommodate this online shift, supporting web-savvy customers with the option to research, compare and purchase with a click, as well as via in-store visits.
The demand for an easy-to-navigate, powerful e-commerce solution has been remarkable. It is the most dominant part of any conversation we have had by far this year. In fact, e-commerce has been the driving conversation in most all public events and webinar series DDI has participated in this year. As one of our customers, Kevin MacDonald of MacDonald Supply said to us earlier this year, "It's a sign of the times that most everyone seems to go straight to Google to find a product. So, if you're not at the top of that search, you're going to have a hard time getting attention." It's that change of mindset that has all distributors jumping on the e-commerce train. And, what DDI has done is make it easy for anyone to adapt a solution that works for their business.
Quite honestly, this has been the year we have seen almost everyone inquire about e-commerce. It's just the competitive differentiator that is helping distributors stay in front of their customers and earn repeat business. I don't think it is a "trend" that is going to go away.
ID: ERP is similar to technology systems in military aircraft in that many customers avoid upgrading their operating system for a decade or more since it can be a large, all-or-nothing process. For those distributors currently operating on an outdated ERP system who want to update, but don't think they can afford to (whether in $$ or employee bandwidth), what would DDI's advice to them be?
JL: Many business owners are quite fine with the little quirks of their business system they've grown accustomed to. But there comes a time when you must take a hard look at whether those little quirks are preventing your company from satisfying more customers. Your ERP should, at a minimum, support your company's growth and not impede your extended reach into more markets. Staying competitive requires easy-to-use, real-time access that makes your sales team more valuable to their customers. New ERP systems have improved functionality that simply didn't exist 15 or even 10 years ago.
These advances have been in step with the changing nature of technology and evolving consumer preferences. Increasingly, your customers are looking up product information on their phones and expect interactive information from your company through mobile. This kind of improvement not only lets you keep step with your fast-moving industry, but allows your company employees to work better together. Improved ERP means real-time access to the same information from everywhere, so your employees can serve clients wherever they are and don't need to check in to the office.
When you've made the decision to upgrade, you'll want to look for a company who understands your specific business model. They will have the expertise and insight to point out the areas that will experience the most improvement with improved technology. Often times new pricing structures can allow you to space out your financial obligations of implementing a new system, ensuring you see the value of your upgrade as you're paying for the business improvement.
ID: Besides e-commerce, what other trends (whether ERP-specific, or in general) are you seeing among distributors that DDI is particularly interested in?
JL: Warehouse Management Systems are garnering a lot of attention, seemingly due to the online activity distributors are seeing. As such, thriving businesses rely on streamlined operations and robust oversight. With an advanced Warehouse management system, distributors are able to eliminate time-consuming errors, product losses, and re-ships with well-defined warehouse processes to capitalize on their ROI.
Fine-tuning warehouse operations with optimized putaway, customer labeling, performance analytics and paperless operations helps distributors reallocate talent in other areas. For example, a feature such as cycle counting eliminates the need for annual plant shutdowns and dramatically improve inventory accuracy. Operating alongside daily order fulfillment, this tool gets rid of errors from manual stocking, reduces the burden on warehouse staff and provides a more accurate count of faster moving items in the warehouse.
ID: What is DDI Systems' latest ERP offering, and can you briefly describe it's top features? What has DDI's main area of focus or initiatives been in 2019?
JL: Our main area of focus is 2019 has been to develop and launch a market-leading ecommerce solution for distributors. Inform eCommerce Pro has been designed to propel distributors into the next generation of eCommerce with full control over the look, content, and functionality of their business's webstore. And, with direct connectivity into Inform ERP, distributors and customers access real-time, customer-specific pricing and branch-level inventory. Live order, invoice and sales history inquiries provide a reliable self-service experience on any device.

Inform eCommerce Pro leverages the power of the Magento to deliver a leading-edge experience for both B2B and B2C customers. The solution, combined with DDI System's leadership and implementation services team, helps distributors to easily and affordably deploy robust B2B and B2C sites. Inform eCommerce Pro's out-of-the-box template offers easy site navigation, powerful filtering attributes, and the ability to display multiple images, descriptions, specifications, related product recommendations, customer reviews, and attachments.
Inform eCommerce Pro includes Inform's robust Product Information Manager (PIM). The PIM serves product content to the eCommerce platform, as well as Inform ERP screens, printed price quotes, reports and Inform mobile apps. Inform ERP integrates content from trusted partners including Trade Service, Unilog, Essendant and many more. Advanced functionality including zoom-friendly images, product quick hover, saved wish/shopping lists, abandoned cart notifications, site visitor analysis and more create the ultimate user experience and entice buyers to repeat business with a specific distributor.
In addition, as the distributor gets more familiar with the e-commerce platform, they may choose to add on additional extensions to further customize and provide added functionality.