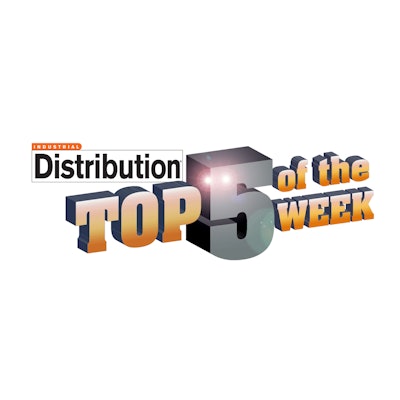 Several items involving CEOs of major distribution firms were big items on ID this past week, along with my blog showing where industrial distributors and suppliers ranked on the 2017 Fortune 500.
Here's this week's Top 5:
Essendant President & CEO Resigns; Industrial Exec. Appointed Interim: Robert Aiken has resigned as president and CEO of Essendant to take the same position at a food processing company a short drive south, while Essendant has named an interim replacement and begun a search for a permanent new CEO.
Here's Where Industrial Distributors & Suppliers Rank On The 2017 Fortune 500: Last week Fortune released its 63rd annual Fortune 500 List of the largest U.S.-based companies based on revenue. See where industrial distributors — including some on ID's Big 50 List — ranked on the list, along with industrial manufacturers and other relevant companies to the industrial supply market.
Grainger's Macpherson One Of 150+ CEOs Pledging Action On Workplace Diversity: More than 150 CEOs of major companies have signed on to the 'CEO Action For Diversity & Inclusion' pledge — the self-described largest CEO-driven business commitment to advance diversity and inclusion in the workplace. Grainger is the lone industrial distributor in the bunch as of Tuesday, represented by CEO D.G. Macpherson.
SRS Distribution Appoints New CEO, COO: Find out who roofing products distributor SRS promoted to the positions of President and CEO, as well as CFO, while former CEO Ron Ross is now executive chairman of the board.
Motion Industries Opens New Dallas Distribution Center: Officially starting operation back on March 5, the 156,000 square foot facility just west of Dallas houses approximately 50,000 SKUs.