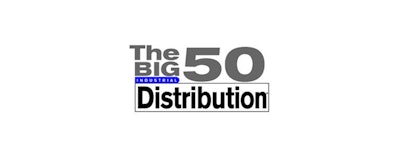 As we review the sales numbers for industrial distributors in the 2014 fiscal year, it's time to take a quick look backwards and remember that 2014, in a general economic sense, was not half bad. In fact, in December, U.S. News and World Report said that, despite the harsh winter weather that chilled economic growth at the start of the year, "2014 has been undoubtedly the strongest year of the U.S. labor market recovery yet."
So did this translate into significantly higher yields for the industrial distribution space? For some, yes, but for many, growth was fairly steady. And while a healthy general economy has been great, issues facing the B2B sector – like a tumultuous oil & gas market, and a construction industry hampered by a gap in the qualified workforce – mean some companies in our segment came through 2014 a little worse for the wear.
Free Whitepaper: The New Benchmarks for Pricing Excellence
The good news is that 2015 has been fairly steady so far. Economic activity in the manufacturing sector expanded in July for the 31st consecutive month. In our mid-year report – the Survey of Distributor Operations – Industrial Distribution readers seemed fairly confident. In fact, the number of readers who identified the economy as a top concern was the lowest it's been since 2007. Additionally, consolidation has been top-of-mind: 35 percent of survey respondents told us they were actively looking to purchase another distributor, a rate that's increased five points in just four years. You'll see this focus on mergers & acquisitions reflected in the Big 50 List notes, as many larger companies are continuing to choose this path to growth.
There are still barriers to be faced as the 2015 fiscal year winds down for many — including an oil & gas market that seems to be facing more disruption, as well as challenges from a global perspective. As CNN recently reported, "In the U.S., China was one of the most talked issues by company executives in the latest round of earnings reports and investor calls. CEOs are trying to figure out how to operate in a China that isn't booming anymore."
But with each challenge comes just as many, if not more, successes. Click here to view out the full Big 50 feature in our September/October Digital edition, which includes commentary about, or by, those companies.
Congratulations to our Big 50 List of industrial distributors.
1. Wolseley - $21.3 billion
2. Würth Group - $13.4 billion
3. W.W. Grainger - $10 billion
4. HD Supply - $9 billion
5. Sonepar NA - $8.5 billion
6. WESCO International - $7.9 billion
7. Anixter - $6.4 billion
8. MRC Global - $5.93 billion
9. Airgas - $5.01 billion
10. Motion Industries - $4.77 billion
11. DistributionNOW - $4.1 billion
12. Fastenal - $3.73 billion
13. Descours and Cabaud SA - $3.7 billion
14. MSC Industrial Supply - $2.78 billion
15. WinWholesale - $2.5 billion
16. Applied Industrial Technologies - $2.46 billion
17. ERIKS nv - $2.4 billion
18. Edgen Group - $2.02 billion
19. Interline Brands - $1.67 billion
20. DXP Enterprises - $1.5 billion
21. Kaman Industrial Technologies - $1.16 billion
22. F.W. Webb Company - $910 million
23. EIS Inc. - $740 million
24. United Distribution Group - Not Disclosed
25. BDI - $690 million
26. Bossard - $618 million
27. Turtle & Hughes - $560 million
28. Van Meter Inc. - $470 million
29. BlackHawk Industrial - $400 million
30. EWIE Group - $369 million
31. AWC - $360 million
32. Gas & Supply - $359 million
33. DGI Supply - $334 million
34. FCX Performance - $322 million
35. Production Tool Supply - $317 million
36. Wajax Industrial Components - $310 million
37. R.S. Hughes - $306 million
38. Essex Brownell - $300 million
39. Lawson Products - $286 million
40. Hisco - $275 million
41. Hydradyne LLC - $256 million
42. Ohio Transmission Corporation - $250 million
43. Kimball Midwest - $214 million
44. Tencarva Machinery Company - $197 million
45. Womack Machine Supply - $185 million
46. Valin Corporation - $172 million
47. Shively Bros. - $163 miliion
48. IBT Industrial Solutions - $160 million
49. Perry Supply - $151 million
50. CBT - $143 million
Remember to check out the Big 50 digital edition for the full feature, which includes commentary on, or by, each company on the list.
METHODOLOGY
All Big 50 companies are ranked according to 2014 total worldwide sales, and all figures are reported in USD (in some cases converted based on the estimated exchange rate). We obtain information for publicly traded companies based on annual reports, earning statements, and company verifications. For the privately held companies, we rely on self-reported data and follow-up interviews. Recently published press releases and company website information is also used to supplement data for this report. The Big 50 interviews were conducted via email, survey, and phone by the Industrial Distribution editorial staff.
We elect to refrain from listing any companies we are unable to obtain confirmed revenue numbers for, therefore there are a small number of companies we estimate would have earned a place on the list that were omitted.
For those of you who don't see your company names (but think you should): Please contact us with your information, and we'll add you to our pool for next year. As always, your feedback is appreciated.
Please feel free to reach out to ID's Executive Editor, Anna Wells, with comments or questions: [email protected].
View the 2015 Big 50 Video Countdown here
View the 2014 Big 50 List here
This article first appeared in the September/October print issue of Industrial Distribution. To view the full digital edition, click here.