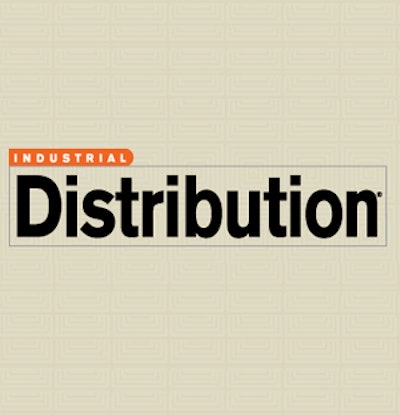 Two weeks ago, the ID Index gained a new member, MRC Global Inc., but suffered an overall loss. This week, the loss is even greater. In fact, it is the largest loss we have seen since beginning to track the index in January, and one that may be attributed in large to a recent announcement in the field of industrial distribution. On April 24th, Amazon.com announced that they were launching a business-to-business industrial supply site, AmazonSupply. Speculation ensued as to what this announcement would mean for current distributors, especially ones who already rely on internet sales as a significant amount of their business. The market numbers in this week's ID Index report reflect those speculations, intimating hesitancy and uncertainty on the heels of this major announcement.
One disclaimer: Please consider that market values may have changed slightly since the close of business on Friday, May 4, 2012.
A week ago, the ID Index came in at 792.60 after a net gain of 15.56 points, most of which came from the addition of MRC Global, Inc. (MRC) to the index. As of Friday, May 4th, the index is back down again a total of 28.86 points for a value of 763.73.
W.W. Grainger (GWW) continues its lead of the index at 200.70 points, but suffered an 18.29 point loss in the wake of the Amazon announcement. The company still doubles any other in its value, but lost significant ground.
Houston Wire & Cable Company (HWCC) remains the lowest valued stock in the index coming in at 11.43 points after a loss of .39 on the week.
Other economic data worth noting:
$1 = 0.76 Euros, hovering consistently now between .75 and .77 for a while now.
A gallon of regular gas is averaging $3.77 in the U.S., compared with$3.81 a week ago, and $3.97 a year ago.
Crude oil is currently trading at $98.49, versus $102.85/barrel two weeks ago.
Natural gas is currently at $2.28/BTU, up .35 since last index.
Gold is at $1645.20/Troy ounce, regaining almost 20.00 of the 50.00 loss over the month of April.
Copper is at $3.73/pound, up .12 on the week.
Manufacturing Index
| | | |
| --- | --- | --- |
| Manufacturer | Last Week | This Week |
| 3M (MMM) | 86.52 | 87.99 |
| United Technologies (UTX) | 80.10 | 78.98 |
| General Electric (GE) | 19.06 | 19.14 |
| Boeing (BA) | 72.39 | 75.80 |
| Dow Industrial (DIA) | 128.70 | 129.50 |
| Deere & Co. (DE) | 79.85 | 80.20 |
| General Motors (GM) | 23.17 | 21.85 |
| Ford Motor Company (F) | 11.15 | 10.54 |
| Caterpillar (CAT) | 106.33 | 97.67 |
| Dow Chemical (DOW) | 34.61 | 32.35 |
| Lear Corporation (LEA) | 42.39 | 41.90 |
| Illinois Tool Works (ITW) | 55.13 | 56.44 |
Questions? Comments? Concerns? Is there a publicly traded manufacturer that you would like to see listed? Let me know at [email protected].
The ID Index is comprised of your publicly-traded peer companies that we can track in offering some insight on the comparative health of industrial distribution. All of these companies are found in our Big 50, with their rankings ranging from #3 to #32. Each week we'll offer a look at how the index performed collectively, as well as individually. Additional, pertinent economic data will also be included from time to time.