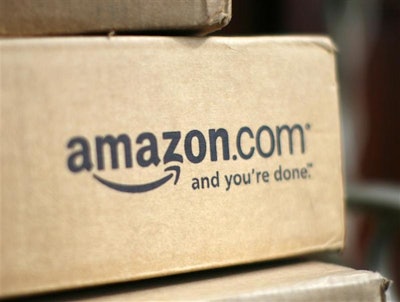 AmazonSupply: A new website offering product solutions for business and industrial customers Customers can choose from more than 500,000 items, including bench-top centrifuges commonly found in laboratories, radiation detectors designed for environmental testing, and carbide end mills used to machine titanium.
Amazon.com, Inc. today announced AmazonSupply (www.amazonsupply.com), a new website dedicated to offering a broad selection of parts and supplies to business, industrial, scientific and commercial customers at competitive prices. Customers can shop for items by product, material and brand across 14 categories, including:
Lab & Scientific Test

Measure & Inspect Occupational

Health & Safety

Janitorial & Sanitation

Office

Fleet & Vehicle

Maintenance

Power & Hand Tools

Cutting Tools

Abrasives & Finishing

Material Handling

Materials

Hydraulics

Pneumatics & Plumbing

Fasteners

Power Transmission
"We're excited to offer a wide range of items, from basic supplies like drill bits and automatic hand dryers, to hard to find parts like laboratory centrifuges and miniature polyimide tubing, enabling business and industrial customers to streamline their buying processes," said Prentis Wilson, vice president of AmazonSupply. "Low prices combined with fast, free shipping and a vast selection, make shopping on AmazonSupply a great experience for customers."
AmazonSupply currently offers more than 500,000 items from leading brands and eligible orders $50 or more receive free two-day shipping. In addition, AmazonSupply provides free 365 day returns, corporate lines of credit and a dedicated customer service center. The site's easy navigation, detailed product descriptions and studio-quality photography help customers find the items they need.
AmazonSupply is owned and operated by Amazon.com. Customers shop securely with their Amazon.com accounts and benefit from Amazon's world-class service and security.