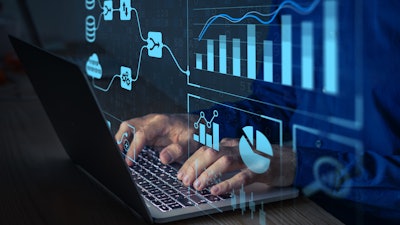 iStock
Complexity is one of the most significant challenges businesses face. The world is full of uncertainty, inconsistent market conditions and fluctuating supply and demand, and avoidance is not an option. Complexity must be managed.
Adopting the appropriate technology to manage that complexity is key, and enterprise resource planning (ERP) systems are often a key part of the stack that is taken for granted. Far from the early MRP/MRPII (former solution category for ERP) solutions of 1972, modern ERPs are the central nervous systems for business functions, and have evolved to align workflows, processes and data across entire organizations. Employees can view operations and access decisioning platforms from that singular console to bolster time and productivity in an ERP, especially during periods of high demand. Even if pace and scale are not an issue for the organization, many find that when business functions are united by a single system, it is possible to get rid of internal processes and procedures that compound complexity and make solid, data-driven business decisions from a single source of truth.
Business leaders need to understand the criteria to look for when choosing an ERP. Here are four must-haves when selecting the right ERP and how to make the case for it in the business.
1. A single tier that includes all necessary functions
It would be a mistake to have multiple systems for everything from procurement to receiving, warehousing, production, quality control or even document generation. Business decisions are more complex and interconnected than they were five years…or months ago. Multiple systems silo data, undercutting collaboration and limiting the context in which individuals can make the right choices for all affected stakeholders.
Yet in a typical ERP, attributes such as electronic data interchange (EDI), maintenance repair and operations (MRO), customer relationship management (CRM) and direct store delivery (DSD) may be separate. Instead of industry-specific features and processes in one solution, they require businesses to use bolt-ons for full functionality.
With a unified approach – an ERP that brings all functions into one system and one database – enterprises can avoid the inherent problems of traditional solutions. They can gain full visibility into their processes and quality control and ensure consistent quality can be achieved independently from people or supply chain load. Organizations can use this approach to evolve more easily and rely on one upgrade for one solution instead of multiple upgrades that require both a financial investment and a time commitment. By leveraging a central source of truth, management can make fast, informed decisions, rather that guessing the way forward based on multiple data points.
2. A unified experience is an intuitive experience
Some business leaders may not immediately realize the importance of having a unified user experience, but it becomes apparent the moment they rely on team members to work across departments. For example, the process of creating and maintaining a purchase order should follow the same principles as working with a quote, sales order, or purchase order request. They all have a header, order lines, additional text, document references and/or terms and conditions. But if they aren't structured in the same way or even use the same user interface, a process that should be simple becomes one of frustrating complexity. End users would need more training and greater ramp-up time to manage similar tasks across departments and software systems.
When the flow of the screens and user interface are brought together with a single login, organizations will make serious productivity gains across the board. This can drive employee satisfaction by enabling end users to work seamlessly across departments and functional areas.
3. Ensure that a fixed price is truly fixed
The promise of a fixed price is often broken if ERP vendors charge additional fees for anything outside of the software, such as implementation on a time and material basis. They may offer a fixed price for additional services but apply conditions to what is actually included. Avoiding these late-stage add-ons requires buyers to read the fine-print and double-check that there is a set, predictable price from day one. When selecting an ERP solution, it is critical that businesses trust the provider they are committing to and cost transparency plays a large role in that.
4.
A single partner for support and growth
Software, implementation, training, consulting, and support are ideally provided by a single partner – best the originator of the ERP solution. Having that partner for all of ERP needs will prevent conflicting responsibilities and multiple teams to manage. Relying on one team can help guarantee best practices for software installation and implementation, industry-specific configuration, data migration and conversion, bug fixes, system upgrades, and strategic consulting.
Make a sound investment without compromise
Businesses can better manage – and even simplify – a number of complex processes just by taking the time to thoroughly assess their ERP options. Scrutinizing the choices for a single system puts them in a better position to have an inclusive and powerful ERP environment to manage their business. This will not only fulfill their organizational needs but also leverage a more unified and intuitive experience.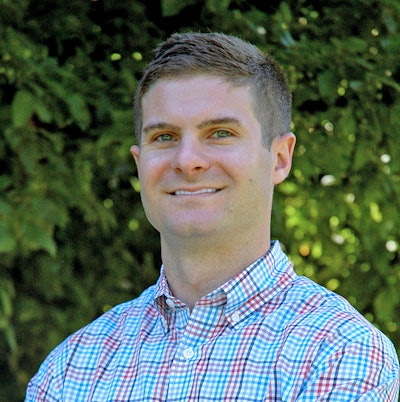 Scott Deakins oversees the operation strategies for Deacom, from the high-level product design to the delivery of services. Scott has a passion for software that started through watching his Dad start Deacom in the family basement. His passion grew as he built websites, mobile applications and worked with different software applications throughout his career. Prior to joining the Deacom artisans in 2011, Scott worked for Deloitte's Oracle consulting practice where he gained priceless exposure to the ERP world. The complexities Scott encountered throughout this experience drives him to push the Deacom team to make DEACOM ERP as simple as possible every day. Outside of the office, Scott enjoys golf, running and a good book.
Deacom is an ERP Platform provider that breaks free from the customizations, bolt-ons and workarounds that plague traditional ERP implementations. Many of Deacom's customers consist of renown mid-to-large sized manufacturers and distributors, including Yuengling, America's oldest brewery, Amco Proteins, Herb Pharm and Transtar Autobody Technologies.