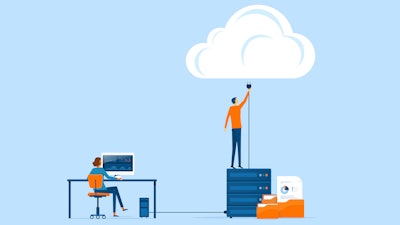 iStock
While a move to the cloud in part or whole is inevitable for most companies, some hesitate to leap because of misconceptions around cost, compliance, scale, availability and security.
Here we debunk five common myths around moving to the cloud to help you take that next step more confidently.
Myth No. 1: The Cloud Costs Too Much
Money is one substantial misconception that keeps business leaders from moving forward with cloud services.
Migrating to the cloud is a different kind of cost than you might be used to if you currently operate primarily with an on-premises solution, and it's recorded differently (an operational expense such as subscription cost versus a capital expense).
Rather than paying an upfront sum, what you pay depends on what you need and the terms of your subscription.
Cloud technology can save you money in the long run by reducing the Total Cost of Ownership (TCO). So often, companies overlook the expenses of their on-premises environments. Take a moment to tally the hidden costs of your existing environment – new equipment, upgrades, software, routine maintenance, rarely used redundant infrastructure, and labor – and you'll realize how quickly these expenses add up.
Now consider a cloud environment with a monthly or annual subscription. As mentioned earlier, all of those components are part of the subscription cost instead of periodic, unpredictable payments you shell out as needs arise.
And when you partner with a cloud services provider, that company is responsible for maintaining your environment, ensuring that you don't run into problems or unplanned costs.
Myth No. 2: The Cloud Is an All-or-Nothing Proposition
Some companies may opt for the "all-or-nothing" approach by moving everything to the cloud at once (also known as "lift and shift"). However, that doesn't work for everyone.
More often than not, the cloud migration process can be done in phases to avoid overwhelming or interrupting productivity.
No single path works for every company; each company's journey will look different. A partner can analyze your company's workload and map out a realistic journey for your business, identifying the applications, services and features needed to move.
Depending on your priorities, budget and needs, it may make the most sense to migrate some workloads into the cloud while leaving others on-premises. With the right combination, you'll see a quick change in the areas you need it most while you continue migrating – if it makes sense – over time.
Myth No. 3: A Cloud Migration Will Disrupt the Flow of My Business
That's understandable. Some companies have had painful technology migration experiences. By migrating to the cloud, you're moving to an entirely new environment, so it's reasonable to be concerned about disruption to your day-to-day.
Following a phased approach, utilizing the existing system while slowly moving to the cloud and working with an experienced partner can ensure minimal disruption. In addition, building highly available geographically dispersed application environments can also provide you with the highest level of uptime that would have been budgetarily impossible with on-premise environments.
Myth No. 4: Our Information Isn't Safe
The cloud isn't what makes information secure or insecure. Instead, the company you're trusting, their audited processes, and the tools they're using are what matter most for security and compliance.
Cloud computing tools from companies like Microsoft and NetSuite are often safer and more secure than most traditional data centers and on-premises servers. Leveraging technologies like multi-factor authentication will further secure access to your environment. In addition, these companies are investing in the best, latest-and-greatest security innovations so that you don't have to – usually far beyond what an individual company can set up on their own. The leading vendors also regularly run backups and patch security vulnerabilities without customer involvement.
Regarding compliance concerns, leading vendors must comply with regulations, frameworks and laws of the countries where they operate. They routinely connect with regulators, governments and standard bodies to ensure domestic and international compliance needs are met. For example, Microsoft Azure has 90-plus compliance certifications in more than 50 global regions.
It's essential to choose a consulting firm that understands and addresses your industry's compliance rules and regulations. It's also good practice to partner with legal, risk management and compliance professionals to plan your migration process.
Myth No. 5: We Can Do It Ourselves
Cloud companies have built tools and interfaces to make migration to the cloud easier than ever. However, that doesn't mean the migration process is simple enough to tackle yourself.
Copying a server from on-premises to the cloud is the easiest step in the cloud migration process. However, the way you design and deploy a highly resilient, available, scalable, secure and compliant application is a much more complex situation. And that's where a cloud partner can help.
A cloud partner can evaluate your applications and architecture during a cloud migration assessment to determine if they're cloud-ready; if they aren't, the partner can wrap services around your applications to improve how they'll operate after moving off-premises.
Today, to meet ever-changing business volumes, you likely have designed your on-premises infrastructure with more capacity in mind to handle those high-watermark times.
A cloud services provider can design a solution that can automatically adapt to your businesses' seasonality or monthly trends by leveraging scalable workloads. Not only will your end-users notice and appreciate less disruption and performance impacts, but your checkbook will thank you when you're only using the resources you need when you need them.
A cloud advisor can also develop an ongoing management plan that includes deploying self-healing, automated, cloud-born management systems that patch, monitor, secure and remediate your environment from anything unexpected so that you can stay focused on what matters most – serving your customers.
Now Is the Time to Migrate to the Cloud
Companies unprepared when the pandemic hit quickly realized it was time to move some or all of their infrastructure and applications to the cloud. An industry report by MHI with Deloitte found that nearly half of respondents increased their spending in cloud computing, robotics and inventory/network optimization tools this year. And more than half already use cloud computing and storage.
It's no longer a question of whether to migrate to the cloud. It's just when and how. An outdated, siloed system can keep you operating in the past.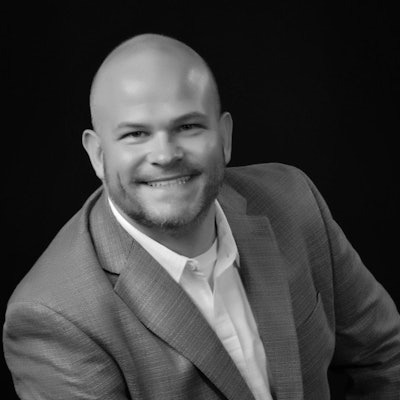 David Bowles is Senior Leader, Program Management, within the Cloud Services pod at Enavate. David's role is focused on leading Cloud Services business operations, improving client experiences and leading strategic projects. Before joining the Cloud team five years ago, David spent the previous 12 years in various roles delivering and supporting Microsoft Dynamics AX implementations from the early 2000s. When David's not transforming businesses, you'll find him spending time with his wife and daughter, cycling somewhere in Tampa Bay, reading, or learning a new hobby. Reach out to him.