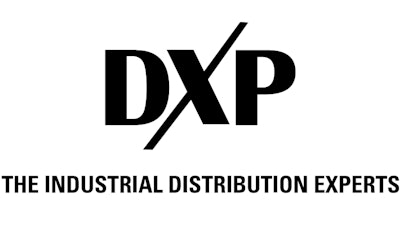 DXP
DXP Enterprises said Wednesday that it expects to report sharp increases in sales and earnings for its fiscal first quarter after abruptly canceling the release of those numbers earlier in the day.
The company issued a statement announcing that it would reschedule its Q1 earnings report, citing a need for "additional time" to finalize its financial statements. Later, the company offered a "pre-announcement" update to shareholders that showed "significant growth" in sales, operating income, EBITDA and earnings per share.
Sales, the company said, were expected to come in at $424 million, up 33% compared to the same quarter last year. DXP's projected EBITDA of $42.6 million would be up 54%, and its operating income of $35.4 million would be up by more than 64%.
Officials noted that the numbers "have not been finalized" and remain subject to change under "management's final review and our other closing procedures."
The company said it would provide additional information in a call set to be held by Monday, but it did not disclose a date for the reporting of official results.