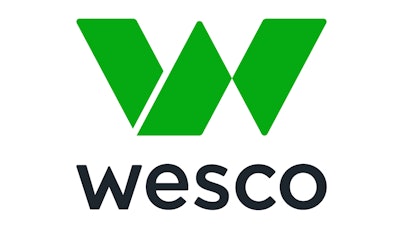 Wesco International has announced its results for the first quarter of 2023 and set some significant company records as well.
The Pittsburgh-based distributor of industrial and electrical products – whose industrial division is number 9 on our most recent Big 50 List – shared a net sales jump from $4.9 billion in Q1 2022 to $5.5 billion in Q1 2023.
The company says the 12.0% increase is reflective of "price inflation and volume growth, secular demand trends, execution of (its) cross-sell program, and an improving supply chain."
CEO John Engel added that Wesco's "dedicated team of colleagues continues to provide resilient and critical supply chain solutions for our customers around the world, capturing the benefits of our exposure to these sustainable secular trends."
Engel also noted that the three–year integration program that began following the company's acquisition of fellow distributor Anixter would come to a close this year and, with it, the company's digital transformation was accelerating "which will result in an even higher level of performance, operating efficiency, supplier partnership and customer loyalty."
Wesco is reaffirming its 2023 outlook and Engel said he remains confident in the company's ability to drive mid- to high-single digit sales growth this year, with margin expansion as well. He also noted that Wesco was reaffirming its expectation to generate up to $800 million in free cash flow "in support of our growth initiatives and capital allocation priorities.
"After delivering an exceptional performance in 2022," said Engel, "we're off to a strong start this year and once again set new first quarter company records for sales, backlog, margin and profitability."