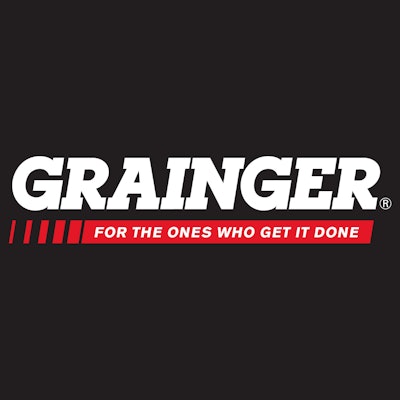 Grainger posted its April 2016 sales results on Thursday, highlighted by a 4 percent increase in daily sales after a 1.1 percent decline in March, driven by the company's recent acquisition of U.K.-based Cromwell.
Grainger — No. 3 on Industrial Distribution's 2015 Big 50 List — said Cromwell was reponsible for essentially the entire 4-point growth. Excluding acquisitions, Grainger's organic sales were flat in April, driven by a 1-point increase in volume and a 1-point benefit from the Easter holiday, offset by a 2-point decline in price. April had one fewer selling day than in 2015.
So far in 2016, Grainger's daily sales growth year-over-year has been as follows:
January: +4.3 percent
February: +0.6 percent
March: -1.1 percent
April: +4.0 percent
By segment, Grainger April U.S. sales declined by 1 percent year-over-year, declined by 14 percent in Canada and increased by 56 percent in Other businesses (+24 percent organic).
Cromwell was largely responsible for the spike in Other Business sales, consisting of 32 points of the 56-point rise, while volume and price were responsible for 22 points.
Daily sales by end market in April were as follows:
Government, Light Manufacturing and Retail were up in the low single digits
Commercial was down in the low single digits
Heavy Manufacturing was down in the mid-single digits
Contractors was down in the high single digits
Resellers and Natural Resources were down in the mid-teens.
Grainger said its branch in the Ontario, Canada city of Fort McMurray, which has been battling a massive wildfire over the past few weeks, is "up and running on a very limited basis," and that it is too soon to quantify the impact yet. Grainger said the branch is about 115,000 square feet and represents about 10 percent of the company's Canada revenue.