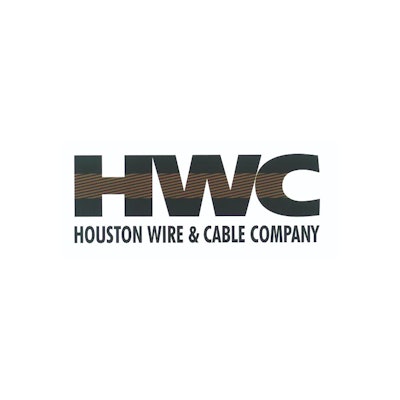 Electrical cable and related services distributor Houston Wire & Cable recently reported its 2016 first quarter financial results on May 5, led by a 20.7 percent year-over-year decrease in total sales. HWC estimates that MRO sales declined 18 percent, or approximately 9 percent on a metals adjusted basis. The company had a net loss of $0.2 million for the quarter.
"Market conditions did not improve during the first quarter as demand levels were extremely inconsistent," said Jim Pokluda, president and CEO of HWC. "A very slow start to the period was then tempered by higher levels of customer activity, which gave us some hope that customer demand was improving. Unfortunately, this improvement was not sustained and the trend reverted back to inconsistency over the balance of the quarter. We continue to experience weak industrial activity and the impact of a depressed oil and gas market."
On Tuesday, HWC announced it has appointed Electro-Specialities Sales Group as their new sales representative covering the Ohio market.
Founded in 1981, Electro-Specialties Sales Group brings 35 years of experience in servicing the electrical industry, as well as an in-depth knowledge of the Ohio marketplace. HWC said it partnered with Electro-Specialties in this region for the following reasons:
It leverages Electro-Specialties tenured history with HWC's experienced sales staff,
It marries HWC's breadth of products with Electro-Specialties depth of regional expertise,
The partnership aligns with HWC's objective of servicing electrical distribution channels in Ohio.
HWC has also launched of their upgraded website, www.HOUWIRE.com. HWC provides online users with 24/7 access to engineering resources and interactive customer service options. Technical information on HWC's inventory of more than 30,000 industrial, commercial and utility cable products is combined with smart search navigation and live chat assistance by an experienced staff with industry and application knowledge. In addition, the customer portal, My ePower, creates a customized digital experience for its distributor customers with streamlined access to account specific information and up to the minute order tracking.