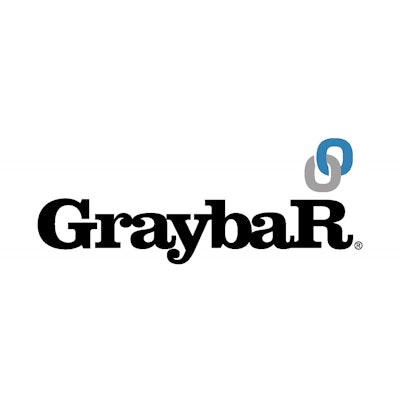 St. Louis-based electrical distributor Graybar reported its 2016 first quarter financial performance on Monday, posting another record period for the company.
Graybar had Q1 sales of $1.5 billion, a 5.1 percent year-over-year increase from Q1 2015's then-record $1.4 billion. Profit this past quarter of $15.0 million was a 20.7 increase from a year earlier.
The company said sales to its construction market increased 10.6 percent year-over-year. Sales declined in its industrial and utility market by 2.4 percent, and declined in its commercial, institutional and government (CIG) market by 0.7 percent.
"After a record 2015, I am very proud of our strong start to this year," said Kathleen Mazzarella, Graybar chairman, president and CEO. "Over the past several years, we have invested in new and expanded facilities, training and developing our people, as well as enhancing our technology and service capabilities. We are pleased that these investments are contributing to our positive results. Looking forward, we will continue to pursue opportunities for growth by strengthening our position in the supply chain and expanding our local presence."
Mazzarella was just named chair of the board of directors of the Federal Reserve Bank of St. Louis.