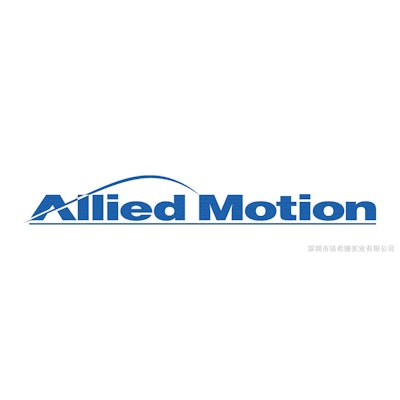 Motion control products designer and manufacturer Allied Motion reported its 2016 first quarter fiscal results on Wednesday, led by a 6.9 percent percent year-over-year sales increase driven by the company's recent acquisition of Heidrive GmbH.
Allied Motion posted Q1 sales of $64.7 million, up from $59.6 million a year earlier. Allied said the increase reflects its January acquisition of Germany-based motor and drive solutions company Heidrive GmbH, which offset lower sales in the vehicle and aerospace and defense markets.
Fifty-five percent of Q1 sales were to U.S. customers, down from 67 percent a year earlier.
The company's had a Q1 profit of $2.1 million, down 28 percent year-over-year.
"The decline in earnings from last year reflects higher operating costs in the quarter from increased investment in engineering and development for multi-product motion system offerings and the investments we continue to make to realign our organization for greater efficiency and accelerated growth," said Allied Motion chairman and CEO Dick Warzala.