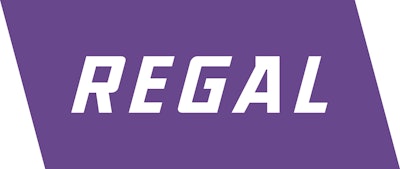 Beloit, WI-based Regal Beloit— a manufacturer of electric motors, mechanical and electrical motion controls and power generation products — recently posted its 2016 first quarter financial results, highlighted by sizable year-over-year decreases in its two biggest business segments.
The company reported that Q1 total sales of $818 million decreased 10.3 percent year-over-year, including a 1.3 percent negative impact from foreign exchange headwinds. Regal Beloit's profit of $42 million was an increase over $36 million a year earlier.
The company's Commercial and Industrial Segment saw sales decline 17 percent year-over-year to $378 million, primarily due to weakened oil & gas activity and downturn in the North American and China industrial markets.
Regal Beloit's Climate Solutions segment sales were down 14 percent to $240 million, led by downturn in the Middle East HVAC market and weakened demand in the residential North American HVAC and water heating markets.
The company's Power Transmission Solutions segment increased 15 percent to $201 million, primarily due to acquisition growth. Weak oil & gas, metals and agricultural markets negatively impacted sales.
"The first quarter was a challenging period given a further step-down in oil and gas and overall weak industrial end markets," said Regal chairman and CEO Mark Gliebe.