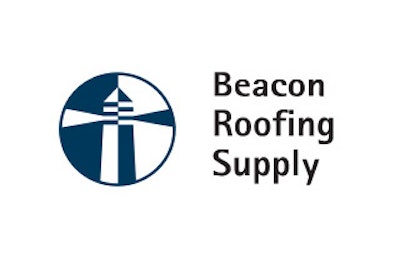 Herndon, VA-based Beacon Roofing Supply on Friday reported its first quarter ended Dec. 31, 2014, which featured record sales numbers.
Total revenue increased 8 percent to a company record $596 million, up from $552.1 million in the same period a year ago. Net income for the quarter was $12.9 million, a 14 percent drop from a year ago. Beacon attributes the decline to unfavorable impacts from increased operating expenses from opening 26 new greenfield locations during fiscal 2014.
Residential roofing product sales increased 11.2 percent, non-residential sales increased 0.2 percent, and complementary product sales increased 18.5 percent.
Beacon completed two acquisitions in the quarter, adding six branches that drove $19.7 million in sales. Sales from greenfield branches opened in 2014 totaled $23.0 million.