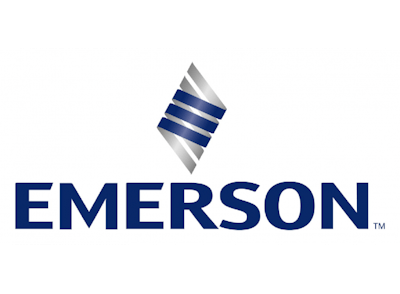 Factory automation equipment maker Emerson reported its 2015 first quarter financial earnings on Tuesday, showing relatively flat sales growth.
Q4 net sales decreased 0.3 percent to $5.59 billion. Underlying sales grew 6 percent, and were offset 3 percent by divestitures and unfavorable currency translation. The company said underlying ales were led by 17 percent growth in Climate Technologies, which benefited from U.S. air conditioning customers increasing inventory in anticipation of regulatory changes effective Jan. 1.
Net earnings for the quarter were up 11 percent year-over-year to $529 million.
Emerson's Process Management segment had revenues increase 3 percent, the Industrial Automation segment was flat, Network Power net sales were down 14 percent, Climate Technologies grew 15 percent, and Commercial & Residential Solutions sales grew 3 percent.
"The first quarter was a solid start to the year despite an increasingly uncertain and volatile macroeconomic backdrop," said Emerson Chairman and Chief Executive Officer David N. Farr. "The strength of the U.S. dollar and rapid decline of oil prices present a challenging and unpredictable global operating environment. Emerson's margin expansion and underlying sales growth reflected solid execution and the benefits of recent portfolio repositioning. We will continue to focus on factors within our control and invest to strengthen our franchises for the long term while executing on the actions necessary to protect our cost structure in this new global economic environment."
On Dec. 15, 2014, Emerson announced the sale of its Power Transmission Business to Regal Beloit. The company said Tuesday that sale closed on Jan. 30, and that it expects an after-tax gain of approximately $520 million from the divestiture.
Also on Tuesday, the company announced it will spend approximately $100 on restructuring in 2015, double the amount it previously estimated. The company said the spending will selectively reposition the global cost structure, impacting approximately 1,000 salaried and 1,000 hourly employees.
On Jan. 9, the company announced management appointments, including Edgar Purvis as new COO.