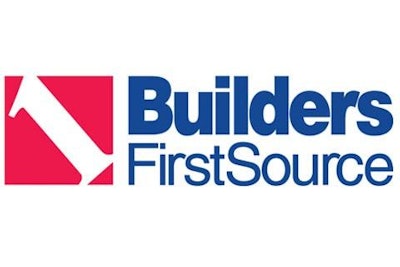 Dallas, TX-based building materials supplier Builders FirstSource reported its 2014 fourth quarter and full year financials on Friday.
Builders FirstSource's Q4 sales increased 7.5 percent to $396.7 million, while profit fell 46.5 percent to $2.4 million. Selling, general and administrative expenses increased 13.5 percent to $9.4 million.
The company completed two Texas acquisitions in Q4 – Trim Tech of Austin and Empire Truss, Ltd. These mark the fourth and fifth acquisitions by the company since mid-2014. The company also opened a new distribution facility in north Houston.
​Builders FirstSource CEO Floyd Sherman said, "Though the level of new construction activity was not what we expected in 2014, we were still able to deliver profitable top-line growth while also expanding our product offerings and customer base via multiple acquisitions within very attractive housing markets."
For the full year, the company's sales increased 7.7 percent to $1.6 billion, while profit was $18.2 million. The company took a $42.7 million loss in Q4 2013.