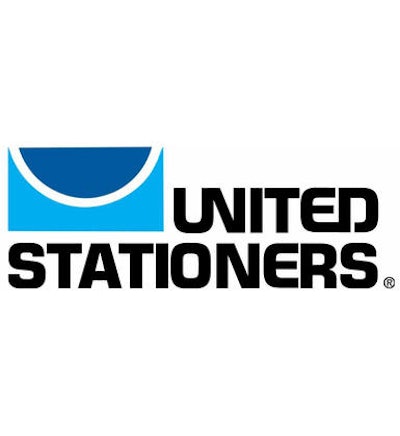 DEERFIELD, Ill. — United Stationers Inc., a supplier of workplace essentials, announced Monday its financial results for the fourth quarter ended Dec. 31, 2014 and plans to improve efficiency and deliver enhanced customer service to position the business for long-term success.
Fourth quarter 2014 sales increased 8.9 percent year-over-year to $1.33 billion, driven by organic growth and by the acquisitions of MEDCO and CPO in 2014.
Sales of industrial supplies increased 58.6 percent to $197.2 million, including $66.6 million from the CPO and MEDCO acquisitions, from $124.3 million in 2013. Organic industrial supplies sales were up 5.1 percent over the prior year quarter.
Full year 2014 sales increased 4.8 percent and gross margin declined to 15.2 percent compared with 15.5 percent in 2013, driven primarily by a shift in customer and product mix and higher freight costs.
Sales of industrial supplies increased 23.4 percent from $517.8 million to $638.8 million, including $96.7 million from the CPO and MEDCO acquisitions. Organic industrial supplies sales were up 4.7 percent over last year.
The company said it is taking decisive actions to reposition the business, provide enhanced customer service, and create sustained long-term success. In 2015 the company will:
Invest an incremental $15.0 million to move to a common operating/IT platform that will simplify the customer experience and deliver operating cost savings.
Record a charge of approximately $9.0 million related to workforce and facility consolidations. The company expects savings of$6.0 million in 2015 and $10.0 million annually, beginning in 2016.
Record non-cash charges of approximately $12.0 million for the impairment of intangibles related to rebranding and $12.0 to $16.0 million related to listing a non-strategic business for sale.
"We finished the year with strong sales momentum in the face of rapidly changing industry dynamics," said Cody Phipps, president and chief executive officer. "Nonetheless, we are taking decisive actions to maximize future operating results and deliver enhanced customer service in the years ahead. Throughout 2015 we will continue to invest in a common operating/information technology platform and will be rebranding the company consistent with our vision and strategy to be the fastest and most convenient solution for workplace essentials. These actions will result in a charge to earnings in the first quarter and incremental operating expenses of approximately $15 million in 2015. These investments are expected to deliver incremental operating income in 2016, and we are targeting $15 to $20 million in total cost savings annually thereafter."