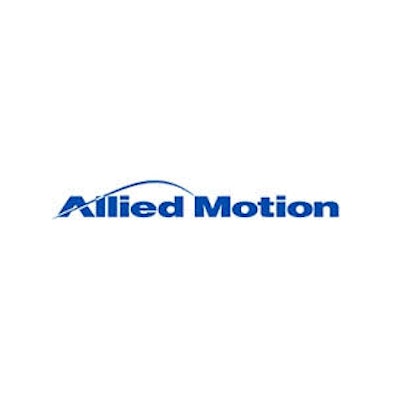 Motion control products manufacturer Allied Motion reported its 2015 first quarter earnings Thursday for the period ended March 31.
Allied had total sales of $59.6 million, a 1 percent decrease year-over-year. The company attributed the dip to currency headwinds. Sales volume for the quarter were up 6 percent year-over-year, while currency impact reduced sales by 7 percent.
Sales to U.S. customers were up 3 percent, while international sales were down 9 percent. Bookings for the quarter decreased 10 percent year-over-year, with 7 percent currency-related and 3 percent volume-related.
Allied Motion's net income jumped 39 percent year-over-year to $2.98 million.
"For the quarter, we experienced growth in our Aerospace and Defense, Medical and Electronics markets. Our Vehicle and Industrial markets were flat, while our Distribution market was down," said Dick Warzala, Chairman and CEO. Our pipeline of new opportunities continues to expand nicely with an increasing number offered as multi-product solutions driven through our Solution Centers."