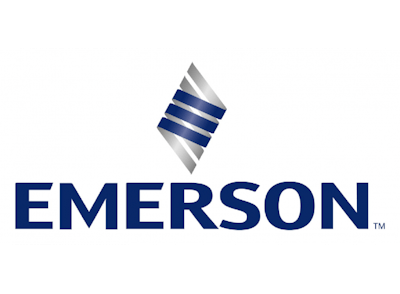 St.Louis-based Emerson Electric reported its 2015 second quarter financials on Tuesday for the period ended March 31, highlighted by a 7.1 percent decrease in sales year-over-year to $5.4 billion as orders fell 8 percent.
"Global customers in oil and gas and industrial markets, particularly energy-related, reduced spending faster and deeper than we expected as a result of the significant decline in oil prices and strength of the U.S. dollar," the company said in a release.
Emerson said demand is expected to continue to be weak for the next 12 months, as it slashed its 2015 total sales outlook to a 5-7 percent decline. The company said it will continue to decrease spending to increase profitability, while it will accelerate restructuring plans, expected to exceed $140 million this year.
The company reported a profit of $973 million for Q2, a 78 percent spike over last year.
Late last year, the company reached a deal to sell its power-transmission solutions business to Regal-Beloit Corp. for $1.4 billion.
Sales by Segment
Process Management net sales decreased 3 percent. Underlying sales increased 2 percent, while foreign currency translation had a 5 percent unfavorable impact. Demand is expected to continue to be weak for the next twelve months, affecting both fiscal 2015 and 2016.
Industrial Automation net sales were down 16 percent, with underlying sales down 2 percent as currency translation deducted 6 percent and divestitures deducted 8 percent. Upstream oil and gas will continue to negatively impact order rates in the power generating alternators and electrical distribution businesses.
Network Power net sales decreased 9 percent, with underlying sales down 3 percent as currency translation deducted 5 percent and divestitures deducted 1 percent. Demand is expected to remain mixed in the second half of the year, with improving data center market conditions and continued weakness in telecommunications power capital spending.
Climate Technologies net sales decreased 6 percent, as U.S. air conditioning customers work through pre-built inventory from the previous two quarters that was driven by regulatory changes that were effective Jan. 1, 2015. Underlying sales declined 3 percent and currency translation deducted 3 percent. Climate Technologies is expected to have modest underlying growth in the second half of the year as end user demand in HVAC and refrigeration is expected to remain favorable.
Commercial & Residential Solutions net sales increased 1 percent, with underlying sales up 3 percent, led by solid market conditions in the U.S. Foreign currency translation deducted 2 percent. Favorable conditions in U.S. construction markets are expected to continue in the near term, supporting the outlook for moderate growth in the second half of fiscal 2015.