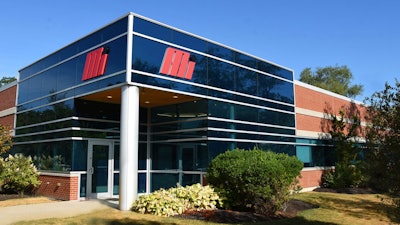 Motion
In delivering its results for the first quarter, Genuine Parts Company (GPC) – the giant auto parts distributor – and its industrial segment, Motion, delivered strong sales and indicated it expects total sales growth of 4% to 6% this year.
These types of numbers indicate a good year not only for GPC and Motion, but good news for the industry as a whole.
"We remain bullish on this business in the near-term," said Paul Donahue, chairman and CEO of GPC, in a conference call with analysts. He noted that the company posted record quarterly sales of $5.8 billion, up 9% from the prior year.
Donahue said that its huge acquisition of the Kaman Distribution Group (KDG) last year and its enhanced capabilities in industrial solutions, including automation, fluid power and conveyance, are proving to be competitive differentiators for its industrial segment.
Motion evolves
Donahue mentioned earlier that Motion, formerly Motion Industries, was previously known as a distributor of bearings and industrial supplies but now has become a "world-class industrial solutions provider" with solutions for customers in automation, robotics, conveyance, hydraulics and fluid power.
Total sales for the company's industrial segment for Q1 were $2.3 billion, an increase of approximately $240 million, or 11.9%. Comparable sales increased approximately 12.1% in the first quarter versus last year. This marked Motion's eighth consecutive quarter of double-digit comparable sales growth, said Will Stengel, president of GPC.
The company expects an overall 4% to 6% percent increase in sales for Motion, as well, but points out that the forecast assumes stronger first-half year-on-year sales growth relative to the second half of 2023, although its view on Q2 and Q3 has improved modestly.
It was a little more than a year ago that Motion sent shockwaves through the industrial distribution sector with its huge purchase of KDG for $1.3 billion in cash.
KDG, headquartered in Bloomfield, Connecticut, has some 1,700 employees and provides electro-mechanical products, bearings, power transmission, motion control and electrical and fluid power components to some 50,000 MRO and OEM customers. With approximately 9,000 employees, Motion – based in Birmingham Alabama – serves more than 170,000 customers.
Motion says the purchase is already paying off big time as it successfully integrates KDG into its operations.
"When we announced this acquisition in January of 2022, we communicated a plan for approximately $50 million in annual run rate synergies to be achieved over a three-year period. Thanks to the incredible teamwork of many, Motion realized over $30 million in synergies in just the first year, with more expected in 2023 and 2024," Stengel said.
In March 2023, Motion eclipsed its previous monthly sales and profit record set in March of 2022. The sales growth at Motion continues to be broad-based with double-digit increases across most product categories and major industries served.
During the quarter, Motion saw strength from industries such as food products, chemicals, mining and oil and gas.
The industrial segment of GPC's business has grown substantially. In 2022, the segment represented over 40% of GPC total profit, up 8 percentage points since 2021, said Stengel.
Reshoring opportunity
Another reason for optimism – and this has been shared by other CEOs recently, as well – is the growth of reshoring activities as more U.S. companies move their operations back from overseas.
"Automation in these operations is going to be significant ... we are extremely well-positioned as it relates to our automation and robotics offerings," said Donahue. "As these companies do return to North America, automation is going to play a significant role given some of the labor challenges and labor shortages."
The company says it has an excellent pipeline of possible acquisitions, which is a key part of GPC's strategic plan for growth.
In addition, the company last year launched Motion Automation Intelligence, or Motion Ai. The new "tech-savvy" business brand comprises a number of engineering divisions that focus on industrial automation and emerging technologies.
It also announced the formation of its fluid power business brand: Mi Fluid Power Solutions (Mi FPS).
Unifying fluid power business units, including former Kaman Fluid Power divisions BW Rogers; Catching FluidPower; Intellimotion; Calkins Fluid Power; Northwest Hose & Fittings; Western Fluid Components; and Inrumec, along with Hydraulic Supply Company and Motion's OE Mobile service capabilities, Mi FPS is a provider of fluid power, integrated electronic controls and electro-mechanical technologies for industrial and mobile equipment.
And just a few months ago, the company announced its newest Motion AI facility in Beverly, Massachusetts. The new facility joins two existing Motion Ai facilities in nearby Danvers and Woburn.
The Motion results indicate that automation and reshoring may prove to be pivotal growth factors for distributors. Data from the Reshoring Initiative clearly shows the importance of the trend: last year saw a record 350,000 new jobs directly related to domestic companies bringing work back to the U.S. That was after a then-record 260,000 new jobs were created from onshoring and foreign direct investment in 2021 — all of which is good news for distributors serving industrial markets.
Jack Keough is the president of Keough Business Communications and the former editor of Industrial Distribution. He can be reached at [email protected].